Five Individuals Charged in Fraud Stock Offering, Stock Manipulation and Money Laundering Scheme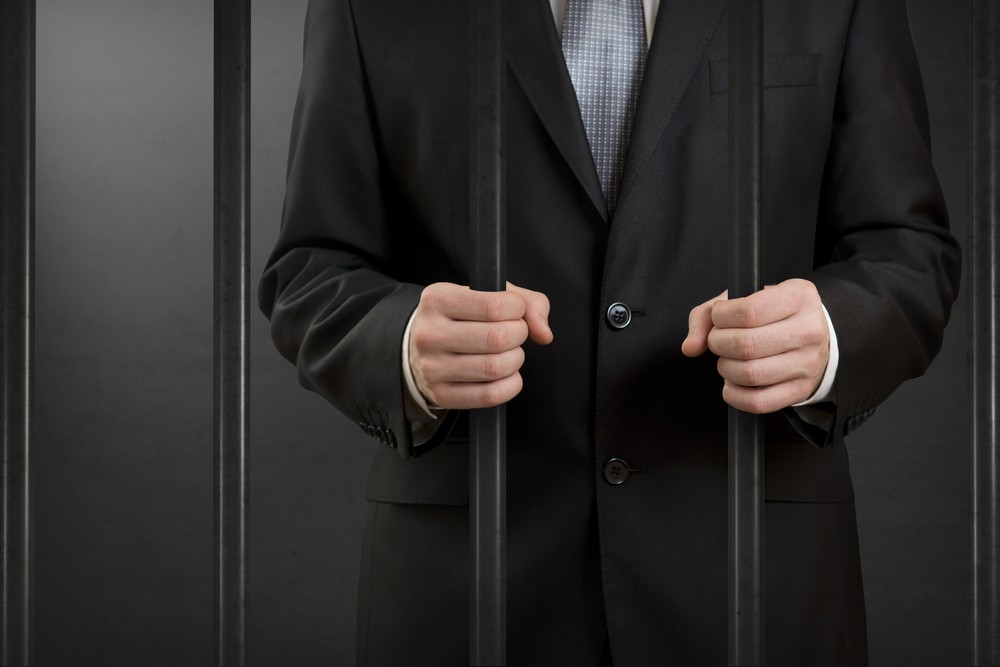 On Wednesday, April 14, 2021, five Individuals were indicted for a stock manipulation/money laundering scheme involving a private oil and gas company and two public Issuers,  OrgHarvest Inc ("ORGH") and ERF Wireless Inc ("ERFB").
The five-count indictment filed in federal court in Brooklyn charged Richard Dale Sterritt, Jr ("Sterritt"), Michael Greer ("Greer"), Robert Magness ("Magness"), Mark Ross ("Ross") and Robyn Straza ("Straza") with conspiracy to commit securities fraud, wire fraud and money laundering, among other offenses.
The Fraudulent Stock Offering
According to the Indictment, on April 14, 2018, an entity controlled by Sterritt named Le Cle Minerals agreed to lease mineral rights to the Escalera Ranch (the "Ranch"). Then on April 15, 2018, Le Cle Minerals assigned the leasehold rights to the Ranch to Richman Energy, another entity controlled by Sterritt.
On May 30, 2018, Richman Energy assigned the same leasehold mineral rights to Zona Energy Inc ("Zona"), indebting it to Richman Energy for approximately $20 million. The original sublease signed by Le Cle Minerals required that Zona do the following by August 31, 2018: (a) drill an initial well; (b) extend the lease agreement at a significant cost; or (c) pay liquidated damages. The sublease further required Zona to maintain a continuous drilling program of at least two wells per year starting in 2019 and to make over $12 million in acquisition payments by 2022 or be subject to immediate termination of the sublease.
Starting in April 2018, the defendants, together with others (the "Promoters"), began offering shares of Zona and marketing those shares to investors and potential investors based on the leasehold interest in the Ranch using a variety of marketing materials and a promotional presentation. The Promoters personally benefited from the offering scheme, as they received the option to buy Zona shares at a discount in exchange for recruiting friends, family, coworkers and clients to invest.
The Money Laundering Scheme
Through the Zona offering fraud, the defendants raised more than $16 million. They then misappropriated more than $10 million of the $16 million raised by laundering it through multiple accounts they controlled then spending it on luxury items, plastic surgery, a Bentley automobile, and other personal expenses, including funneling money to relatives and unrelated business endeavors instead of putting it into the Zona operations.
Less than $5 million of investors' funds were used to drill a single "scientific" well. The well was never completed, never produced oil or natural gas and never connected to a pipeline, though the fact that some drilling had occurred was used to raise additional money from investors.
The Stock Manipulation Scheme
During the fundraising effort, Sterritt informed Zona investors that he planned on taking Zona public through a reverse merger, mentioning ORGH and ERFB as possible reverse merger candidates. What he didn't tell investors was that he secretly controlled ORGH and ERFB.
In December 2019, ORGH announced a $50 million acquisition of Zona. 
Then, according to the Indictment, between February 2020 and June 2020, the group participated in a scheme to manipulate the share price of ORGH through match trading.
The group ended up contacting an undercover FBI agent (the "Undercover Agent") posing as a corrupt stock promoter, who they believed controlled a team of corrupt brokers who would buy the artificially inflated ORGH stock in their customers' accounts.
On May 27, 2020, ORGH issued a press release announcing the completion of the proposed Zona acquisition, valuing the acquisition at $45.5 million.
On June 1, 2020, ORGH got suspended by the Securities and Exchange Commission (the "SEC"). The suspension order singled out the March 27, 2020 press release and questions regarding purported business operations and unusual market activity.
With ORGH suspended, Sterritt immediately turned his attention to ERFB, announcing a merger between Zona and ERFB in June of 2020.
On November 29, 2020, Sterritt submitted an application with FINRA to execute a reverse split on ERFB.
Then Sterritt turned back to the same Undercover Agent and began planning a new match trading scheme for ERFB to begin as soon as FINRA approved the reverse stock split for the stock.
On January 27, 2021, FINRA denied the application.
Despite the application being denied, ERFB issued a press release on January 28, 2021, saying it was approved.
ERFB was suspended by the SEC on February 4, 2021. The January 28th press release was specifically mentioned in the suspension order.
Criminal Past
Throughout the Zona scheme, Sterritt used an alias, "Richard Richman" to hide his criminal past. In 2002, Sterritt was Indicted on multiple counts, including conspiracy, securities fraud, money laundering, wire fraud and falsifying tax returns. 
According to that Indictment, Sterritt participated with his father, Sterritt Sr., to run a stock manipulation scheme on WasteMasters Inc, a publicly-traded company at the time under the symbol "WAST."
During the relevant period. Sterritt Sr was the CEO of WAST.  Sterritt entered into an undisclosed agreement with his father to secretly purchase a majority of WAST stock without informing the Board of Directors. Sterritt then caused a private entity he controlled to secretly acquire $3.2 million in WAST debentures in exchange for private company stock. The private company then filed a sham lawsuit to force WAST to convert the debt into free trading stock, claiming that the private company was owed $90 million and demanding 360,000,000 shares as payment.
The two sides reached a settlement for WAST to issue 63 million shares. Sterritt and his co-defendants then sold millions of shares of WAST into the market.
On August 31, 2004, Sterritt was sentenced to 5 years in prison and ordered to pay $13,069,425 in Restitution.
Straza, who is Sterritt's ex-wife, also participated in the earlier fraud with Sterritt but was not Indicted.
Ross has a sketchy past as well. He was a former broker whose firm, Franklin Ross Inc, was shut down in 2007 for, among other things, systemic violations of anti-money laundering rules.
All the defendants in the Zeno case face up to 20 years in prison.
SEC Litigation
In a related case, the SEC brought charges against Sterritt, Greer, Magness, Ross, and three others, Deanna Looney, Katie Mathews and James Christopher Pittman. 
Also named as relief defendants in the SEC Complaint were Strazza, Naomi Ross, Angie Touhoulioutis and Rainmaker Advisors LLC. 
---
For further information about this securities law blog post, please contact Brenda Hamilton, Securities Attorney at 101 Plaza Real S, Suite 202 N, Boca Raton, Florida, (561) 416-8956, by email at [email protected] or visit www.securitieslawyer101.com.  This securities law blog post is provided as a general informational service to clients and friends of Hamilton & Associates Law Group and should not be construed as, and does not constitute legal advice on any specific matter, nor does this message create an attorney-client relationship.  Please note that the prior results discussed herein do not guarantee similar outcomes.
Hamilton & Associates | Securities Lawyers
Brenda Hamilton, Securities Attorney
101 Plaza Real South, Suite 202 North
Boca Raton, Florida 33432
Telephone: (561) 416-8956
Facsimile: (561) 416-2855