Six Individuals Charged with a Multi-Million Dollar Scheme to Peddle Fraudulent Stocks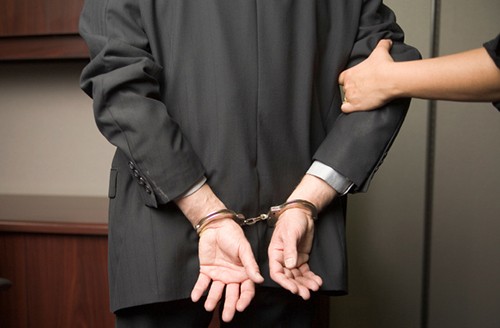 On Wednesday, April 7th, six South Florida residents were indicted by a federal grand jury on charges that they defrauded investors of approximately $21 million by falsely claiming that the investors' money would go towards the development of a lucrative mobile gaming application that, in reality, never launched and generated no revenues. The fraud scheme operated out of Broward and Palm counties and target victim investors across the country using telephone sales rooms, also commonly known as "boiler rooms".
Gerald Parker, 78, of Juno Beach, Florida, Michael Assenza, 44, of Boca Raton, Florida, Paul Geraci, 45, of Parkland, Florida, Ted Romeo, a/k/a "Ted Lamar", 62, of Pompano Beach, Florida, Paul Vandivier a/k/a "Dough Wright", 61, of West Palm Beach, Florida, and Cindy Vandivier a/k/a "Madison Brooke" a/k/a "Madison Brookes", 64, of West Palm Beach, Florida, are charged with conspiracy to commit mail fraud and wire fraud. Parker, Geraci, Romeo, Paul Vandivier, and Cindy Vandivier are also charged with substantive wire fraud and conspiracy to commit money laundering. In addition, Parker, Geraci, Paul Vandivier, and Cindy Vandivier are charged with substantive money laundering. Parker, Paul Vandiver, and Cindy Vandivier are also charged with mail fraud.  
According to the indictment, the six defendants fraudulently sold stock in a Florida company called Social Voucher.com, Inc. that was later referred to as Stocket, Inc.
The indictment alleges that in 2013, Parker, the Chief Executive Officer of Social Voucher and Assenza, the Director of Technology, created Social Voucher to develop a mobile gaming application which was intended to combine online gaming and online shopping. Social Voucher was supposed to earn revenue from users of the mobile application buying products while using the application.
Parker hired boiler room salespeople, including Geraci, Romeo, Paul Vandivier, and Cindy Vandivier, to personally solicit investors and hire other sales agents to solicit, offer, and sell shares of Social Voucher stock to investors via telemarketing.
All six defendants allegedly informed investors that their money would be used to develop the mobile gaming application. But Parker, as alleged in the indictment, paid kickbacks and undisclosed commissions. Of the approximately $21 million raised by the boiler rooms from Social Voucher investors, at least $9.6 million, or about 46%, was used by Parker to pay undisclosed commissions to his network of sales agents.
The indictment further alleges that the defendants made a number of other material misstatements to the Social Voucher investors, including failing to inform investors that Parker in fact used investor funds to gamble at the casino; concealing Assenza's criminal convictions for securities fraud and money laundering and Parker's civil securities fraud judgment; and concealing prior regulatory fraud actions against Romeo, Paul Vandivier, and Cindy Vandivier by using aliases different than the names listed on the publicly filed regulatory actions against them when soliciting potential investors or answering investors' questions.
Gerald Parker
Parker has held multiple executive positions and insider roles in penny stock companies over the past two decades, including Bidville Inc, Cirilium Holdings Inc, Saleen Automotive Inc, American Green Group, Inc, GLUV Corp, Magic Media Inc, Renewable Corp, and many others through his association with Royal Palm Capital. 
Trouble started for Gerald Parker and his Social Voucher scheme on September 20, 2018, when David Goertz brought a Civil Fraud suit against Parker and Social Voucher.com Inc in Florida state circuit court – a case that is now in receivership.
On September 24, 2019, the Securities and Exchange Commission (the "SEC") filed charges against Gerald Parker for defrauding investors through an unregistered offering of securities that raised approximately $20.5 million from about 400 retail investors nationwide through Social Voucher.
According to the SEC Complaint, instead of using the funds for legitimate business expenses, Parker allegedly misappropriated at least $4.6 million of investor funds, including using more than $2 million to pay his personal gambling expenses. In addition, he misused investor money by paying undisclosed, exorbitant commissions totaling at least $9.6 million, or about 46% of the offering proceeds, to the network of sales agents he enlisted to solicit potential investors. Finally, as alleged, Parker unlawfully acted as an unregistered broker when he hired the sales agents and paid them commissions for selling the investment.
During the SEC's case, on January 24, 2020, Parker was notified that he was the subject of a Grand Jury investigation because of the Social Voucher scheme.
On March 19, 2020, the SEC filed an Administrative Order in the case against Parker, permanently banning him from association with any broker, dealer, investment adviser, municipal securities dealer, municipal advisor, transfer agent, or nationally recognized statistical rating organization and barring him from participating in any offering of a penny stock.
Parker was also ordered to pay disgorgement, prejudgment interest, and civil penalties of an undisclosed amount and to participate in any future discovery.
Michael Assenza
Assenza is a former broker that was barred by FINRA on January 11, 2005 after refusing to participate in an investigation. His record before that included work with 3 expelled firms, included mob-linked LH Ross & Company Inc, and disgraced brokerage firm, Joseph Charles whose former owner was indicted in a mob-related FBI bust.
Assenza was Indicted in 2005 along with LH Ross & Company Inc's managing director, Salvatore Puccio, an alleged member of the Bonanno crime family, and Puccio's associate, Phillip Polizzotto, for participating in a fraudulent scheme to sell iBID USA Inc stock using boiler room tactics. Besides being charged with securities fraud and money laundering, the defendants were also charged with attempted arson because they attempted to burn down the LH Ross office to destroy evidence.
Assenza was sentenced to 60 months in prison, followed by 3 years of supervised release.
Ted Romeo
Romeo was fined and banned by the Commodity Futures Trading Commission (the "CFTC") on March 26, 2016 for using his company, Cypress Wealth Management Group Inc, to illegally offer off-exchange financed transactions in precious metals to retail customers and failing to register with the CFTC as a Futures Commission Merchant (FCM).
According to the Order Instituting Proceedings, Romeo was previously a defendant in an enforcement action filed in federal district court by the Commission charging him with fraud in 2006. A $120,000 penalty was imposed against Romeo in the case, and he was banned from any future business activities relating to commodity interest trading, among other things.
According to a separate Complaint filed by the United States against Ted Romeo on March 24, 2021, days before the Social Voucher Indictment, Romeo has yet to pay any monetary judgments against him from the 2016 CFTC case. 
Paul Vandivier and Cindy Vandivier
Paul and Cindy Vandivier were both named in a CDFT Complaint on May 12, 2014 for defrauding investors in a precious metals scheme. During the relevant period, neither Paul nor Cindy was registered with the CDFT.
According to the Complaint, Paul and Cindy collected $1.57 million from investors starting in 2011 but gave only $158,000 of that to a company known to sell precious metals. Most, if not all, of the customer funds were misappropriated. The Vandiviers used customer funds for shopping, animals, automobiles and other expenses.
This wasn't the first time the couple has been accused of white-collar crime. In 2002, both Cindy and Paul Vandivier were charged with the felonies of organized fraud and grand theft for running a pool building company that took customers' money but didn't finish construction.
Paul Vandivier pleaded guilty in 2004 and was sentenced to six months in prison.
More recently, on August 13, 2018, Paul Vandivier was named in an SEC Complaint.
According to the Complaint, Alexander Charles White and Paul Vandivier illegally solicited and raised money from investors for Aegis Oil, LLC and 7S Oil & Gas, LLC by offering and selling unregistered securities in the form of "joint venture units" in oil and gas development projects located in Texas.
According to the SEC, Vandivier managed a sales team that solicited investors for the offerings by locating investors through investor contact lists. Vandivier received commission totaling about $870,000 from the Aegis offerings, a portion of which he paid out to his sales team, and $23,000 from the 7S offerings.
Vandivier received a penny stock ban and was ordered to pay $351,863 in disgorgement plus prejudgment interest of $71,874.70 and a civil penalty of $35,000. It isn't clear if any of the judgment was ever paid.
---
For further information about this securities law blog post, please contact Brenda Hamilton, Securities Attorney at 101 Plaza Real S, Suite 202 N, Boca Raton, Florida, (561) 416-8956, by email at [email protected] or visit www.securitieslawyer101.com.  This securities law blog post is provided as a general informational service to clients and friends of Hamilton & Associates Law Group and should not be construed as, and does not constitute legal advice on any specific matter, nor does this message create an attorney-client relationship.  Please note that the prior results discussed herein do not guarantee similar outcomes.
Hamilton & Associates | Securities Lawyers
Brenda Hamilton, Securities Attorney
101 Plaza Real South, Suite 202 North
Boca Raton, Florida 33432
Telephone: (561) 416-8956
Facsimile: (561) 416-2855