SEC Charges Charlie Abujudeh in Microcap Fraud Scheme Targeting Retail Investors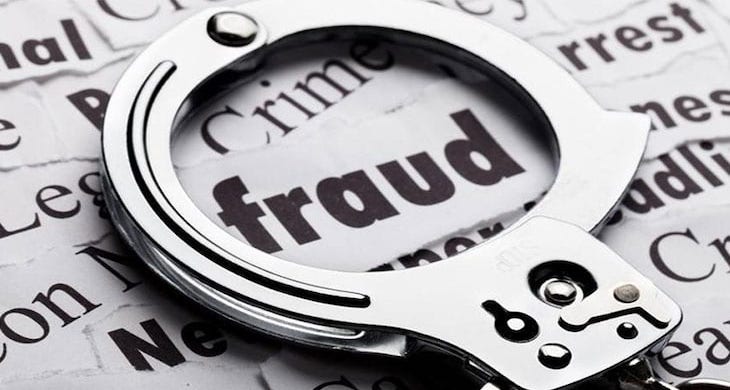 On July 22, 2021, the Securities and Exchange Commission (the "SEC") filed an emergency action charging California resident Charlie Abujudeh with running microcap fraud schemes targeting retail investors.
According to the SEC's complaint, filed in the U.S. District Court for the Eastern District of New York, Abujudeh worked with others from August 2019 to at least September 2020 to fraudulently sell several microcap companies' stock to investors by making misleading statements during high-pressure sales calls and/or email promotions.
The SEC alleges that, as part of the scheme, Abujudeh and his associates convinced investors to invest in the stock of Odyssey Group International, Inc. (ODYY), as well as other microcap companies, including Scepter Holdings, Inc. (BRZL) and CannaPharmaRx, Inc. (CPMD).
Abujudeh paid stock promoters to tout Odyssey stock over the phone to unsuspecting retail investors recruited through false and misleading representations. Abujudeh also allegedly paid for email promotional campaigns and schemed to hide his control over and simultaneous sale of Odyssey, Scepter, and CannaPharmaRx stock during the promotions.
In the case of Odyssey, in August 2019, Abujudeh (using an entity he controlled name Intermarket Associates LLC) acquired 2.5 million shares from an unnamed California business entity in a private transaction at $.04/share for a total of $100,000.  Abujudeh then got an attorney to provide a legal opinion to have the restricted legend removed, giving Abujudeh control of about 98% of the free trading stock in the issuer.
Around January 2020, after freeing up the stock, Abujudeh hired a group of stock promoters to tout Odyssey stock over the phone to unsuspecting retail investors using false and misleading representations.
When the phone room failed to bring in the volume Abujudeh hoped for, Abujudeh fired that group of promoters and approached another stock promoter he believed ran a different phone room, capable of bringing in much more volume.  What Abujudeh didn't know was that this individual was a cooperating witness ("CW") working undercover for the Federal Bureau of Investigations (the "FBI").
While Abujudeh worked out the terms of service with the CW, he discussed various aspects of the scheme, which the CW secretly recorded.
Abujudeh and the CW coordinated the timing, offering price, and bidding price for market transactions, which resulted in Abujudeh unwittingly selling 7,000 Odyssey shares to the FBI for approximately $15,840. Abujudeh wired the CW's commission of $5,492 for these stock sales to a bank account controlled by the FBI.
Ultimately, Abujudeh was unable to hire the CW because neither the CW nor the FBI was actually running a phone room to promote penny stocks. So Abujudeh instead funded and controlled an email and web-based promotional campaign touting Odyssey stock to investors using several promotion sites.
Abujudeh's new promotional campaign was successful.
In all, Abujudeh generated approximately $2.6 million in illicit proceeds by selling Odyssey stock to investors during the promotions he funded. As Abujudeh closed in on liquidating all 2.5 million of his Odyssey shares and had concluded his promotional campaign in or around July 2020, he began paying an Odyssey insider with whom he had been coordinating a total of $350,000.
Abujudeh operated a similar scheme with Scepter and CannaPharmaRx, funding and controlling email and web-based promotional campaigns touting these securities without disclosing that he controlled the vast majority of the float for each and would be selling his shares during the promotion activity. In all, Abujudeh generated approximately $3.2 million in illicit proceeds by selling his Scepter stock and another $3.3 million in illicit proceeds by selling his CannaPharmaRx stock during his respective campaigns promoting these companies.
The declaration of lead SEC investigator, Trevor Donelan, goes into great detail about various parts of the scheme, including large payments to a Florida stock promoter and a Canadian attorney for their participation in the scheme, information about some of the stock promotion sites used for the various campaigns, and details from the recorded conversations with the CW. 
Donelan included exhibits of stock promotions run for Abujedeh's benefit by the following stock promotion sites:  thewolfofpennystocks.com, dearwallstreet.com, beatpennystocks.com, makepennystocksgreatagain.com,  marketprofitcenter.com, stockoftheweek.net, Market Rising LLC, and protraderelite.com. Donelan also specifically pointed out that Abujedeh was a subscriber to thewolfofpennystocks.com from 2015 until June 2021. 
Our research also identifies Charlie Abujedeh as a major note holder in Itonis Inc (ITNS) and HQ Global Education Inc (HQGE) and as a note holder in Nexus Energy Services Inc (IBGR).
The SEC's complaint charges Abujudeh with violating the antifraud and registration provisions of the federal securities laws. The SEC is seeking an order freezing the defendant's assets, permanent injunctions, the return of allegedly ill-gotten gains with prejudgment interest, civil penalties, a penny stock bar, and an officer and director bar.
In a parallel action, a criminal indictment filed with the US District Court of Eastern New York was unsealed on Thursday after the arrest of Charlie Abujudeh in California.  
---
For further information about this securities law blog post, please contact Brenda Hamilton, Securities Attorney at 101 Plaza Real S, Suite 202 N, Boca Raton, Florida, (561) 416-8956, by email [email protected] or visit www.securitieslawyer101.com.  This securities law blog post is provided as a general informational service to clients and friends of Hamilton & Associates Law Group and should not be construed as and does not constitute legal advice on any specific matter, nor does this message create an attorney-client relationship.  Please note that the prior results discussed herein do not guarantee similar outcomes.
Hamilton & Associates | Securities Lawyers
Brenda Hamilton, Securities Attorney
101 Plaza Real South, Suite 202 North
Boca Raton, Florida 33432
Telephone: (561) 416-8956