Steven Gallagher Arrested And Charged With Securities Fraud For Using His Twitter Account To Operate A Pump-And-Dump Scheme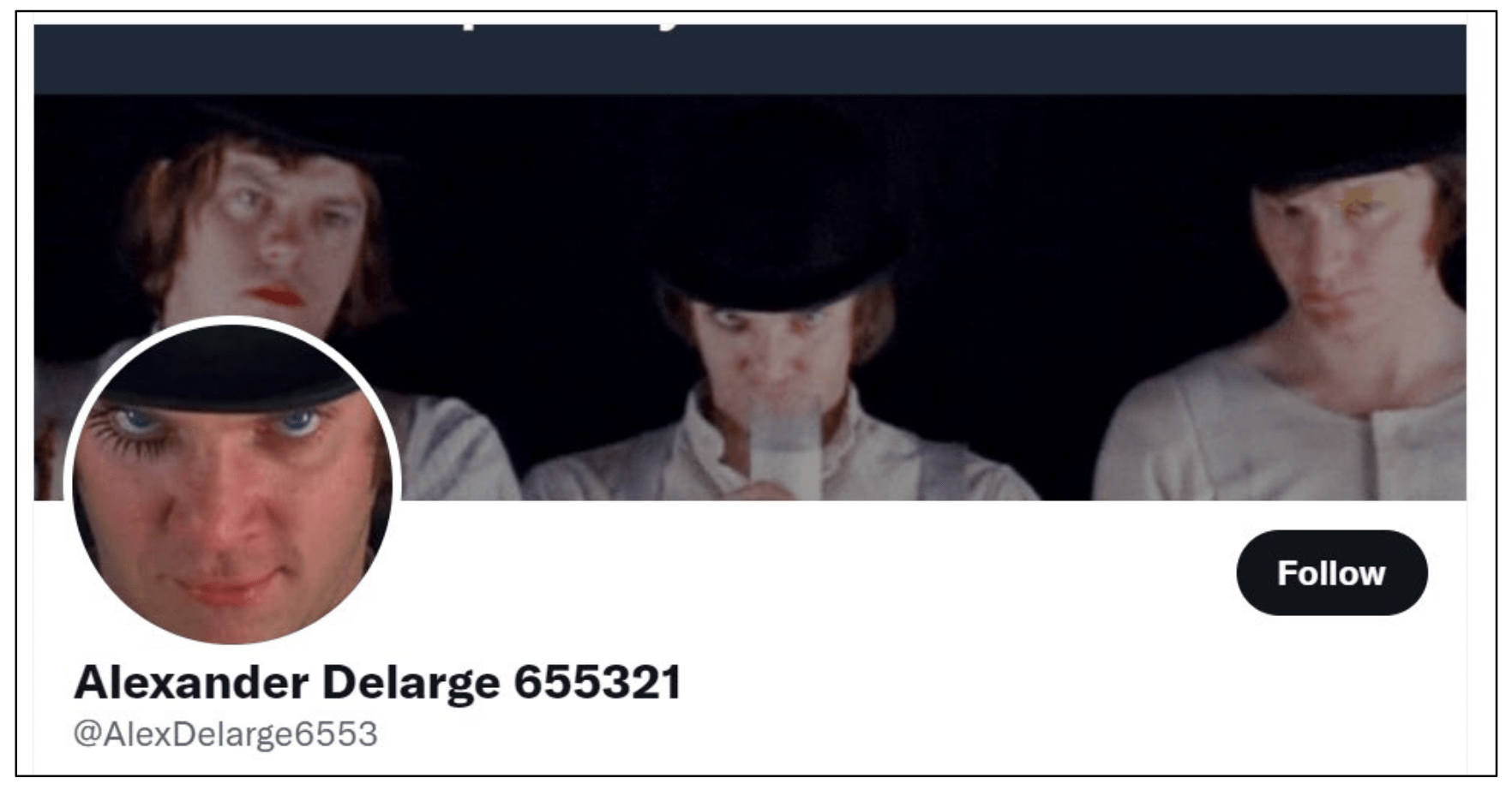 On Tuesday, October 26th, Steven Gallagher 50, of Maumee, Ohio, was arrested and charged with securities fraud, wire fraud, and market manipulation.
According to the Complaint filed in Manhattan federal court, Gallagher created a stock promotion account on Twitter using the alias "Alex DeLarge," in September 2019 based on a character from the Anthony Burgess novel A Clockwork Orange and the Stanley Kubrick film of the same name @AlexDelarge6553.
The account was used to make thousands of tweets touting certain over-the-counter penny stocks and to disseminate false and misleading information about Gallagher's trading in those stocks in order to induce his followers to purchase those stocks and drive up their prices. As alleged, Gallagher would then sell those stocks at the inflated prices without disclosing his sales. 
As of October 19, 2021, the DeLarge Twitter Account had over 70,000 followers.

The 41-page Complaint details how Gallagher would secretly accumulate large blocks of stocks in the target companies in tandem with some other traders then began pumping the stocks using dozens of misleading tweets. 
Besides making false statements about the operations of the target companies (some of which were defunct with no operations), Gallagher would encourage his followers to buy while claiming to be buying more too, when in reality, he was selling stock —never disclosing those sales.
Essentially, Gallagher turned lies into profits by engaging in a pump and dump scheme, where he and others manipulated the price of penny stocks, defrauding ordinary investors for their own financial gain. 
Target companies named in the Complaint include SpectraScience Inc (SCIE), SPO Global Inc (SPOM), Alpine 4 Holdings Inc (ALPP), HUMBL Inc (HMBL), Enzolytics Inc (ENZC), and Indoor Harvest Corp (INQD).
SpectraScience Inc (SCIE)
Gallagher and others began accumulating SCIE at $.0002/share on or about December 5, 2020, and between December 5, 2020, and January 13, 2021, Gallagher accumulated over 26 million shares.
During the latter half of January, while Gallagher actively touted the stock using dozens of tweets containing false claims about the companies operations, the stock rose over 300%. During this time, Gallagher sold nearly his entire holdings while claiming to be adding more stock daily to his Twitter followers.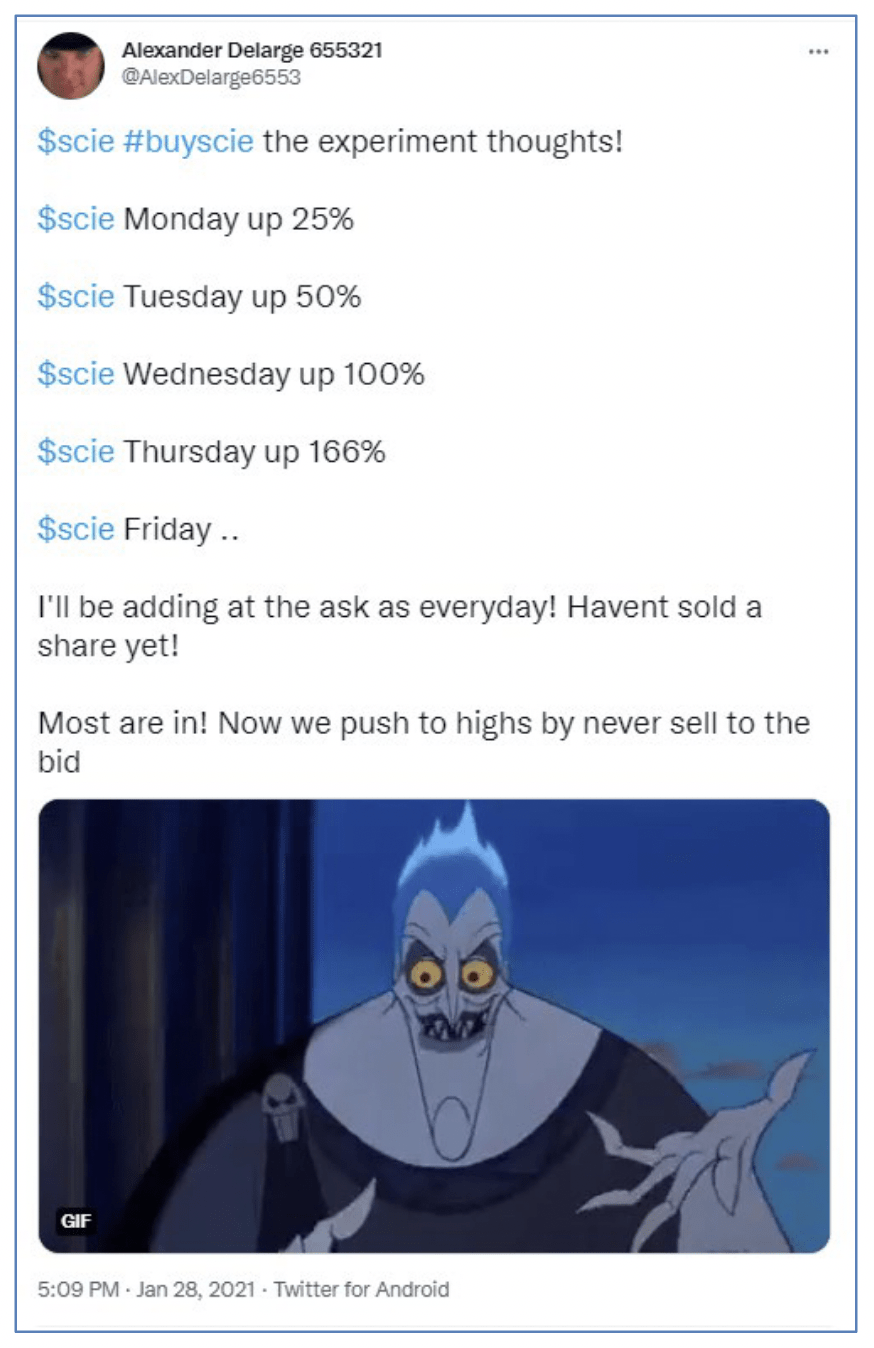 SCIE was suspended by the SEC on February 11, 2021, for "questions regarding the accuracy and adequacy of information about the Company in the marketplace and potentially manipulative trading activity." The suspension had a feeling that bigger things were going to come from it, sparking us to write about it at that time.
SPO Global Inc (SPOM)
Gallagher first began accumulating SPOM on February 16, 2021, at prices between $.16 and $.19 per share. By August 3, 2021, Gallagher had accumulated more than 1.6 million shares. During the period of accumulation, Gallagher made more than 130 tweets touting SPOM.
From August 3, 2021, through September 15, 2021, Gallagher sold approximately 1.3 million shares while misleading other investors by suggesting in tweets that he wasn't selling any shares but was instead buying and encouraging others to continue to load more shares.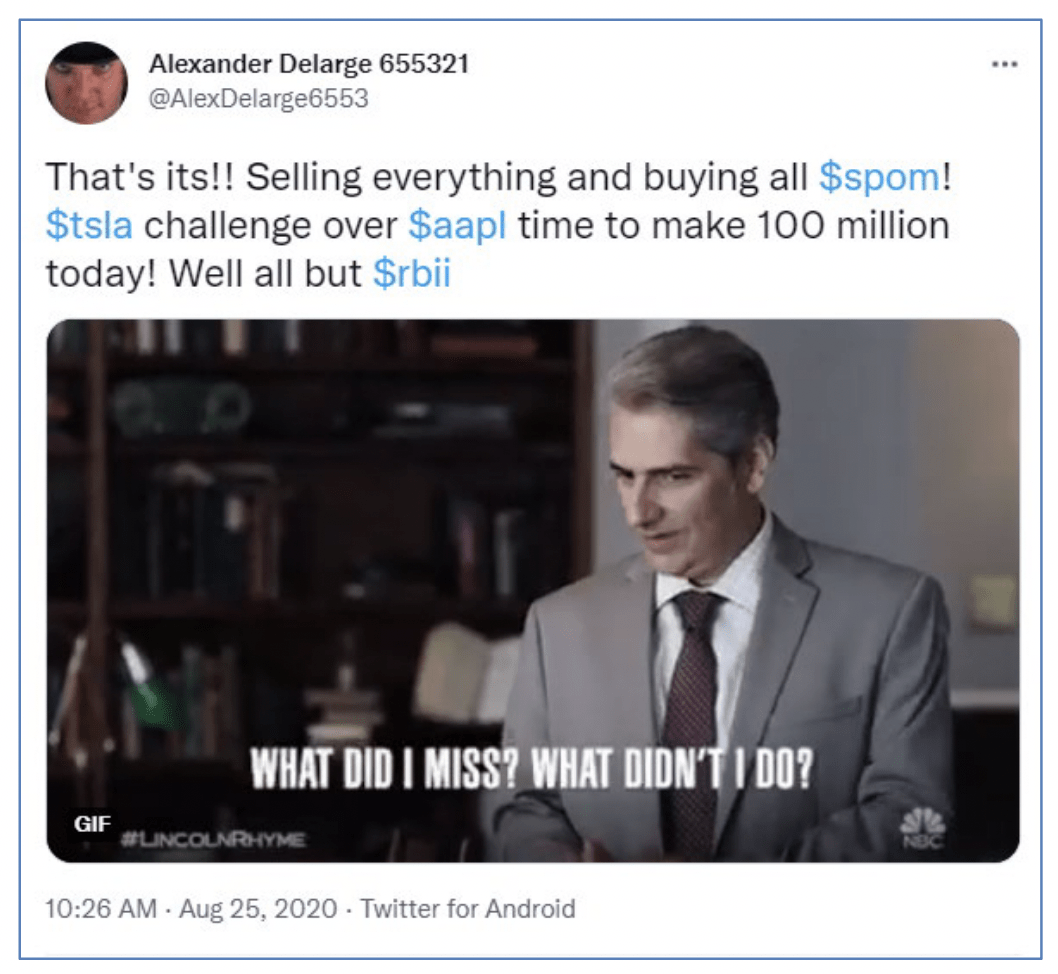 Of note, the Complaint also mentions that Gallagher was warned on at least two occasions by his broker for "manipulative trading" because Gallagher was executing bids on SPOM near the close in what appeared to be an attempt to "uptick" the closing price or "mark the close."
Alpine 4 Holdings Inc (ALPP)
Gallagher began accumulating ALPP on December 8, 2020, at $.525 per share.  By December 21, 2020, he had accumulated approximately 125,000 shares. During this period, he made several tweets touting the stock.
Beginning on or about January 14, 2021, through about March 11, 2021, Gallagher sold approximately 109,080 shares, but during that same period, he continued to make tweets touting ALPP as a strong buy, including tweets misrepresenting his true holdings. 
HUMBL Inc (HMBL)
Gallagher began acquiring shares of HMBL (then known as Tesoro Enterprises (TSNP)) on or about November 10, 2020, at $.0017/share.  He immediately began putting out tweets touting the stock, giving daily updates about the value of his holdings growing, and telling others that TSNP was a HOLD and would hit $1.
On November 16, 2020, Gallagher tweeted, "ILL POST MY MILLION SHARES AFTER CLOSE NOT SELLING $TSNP GREAT NEWS COMING TUESDAY AND THURSDAY!!" 
But despite his promises to HOLD the stock, Gallagher sold all of his holdings on November 17, 2020, for a substantial profit at between $.0244 and $.0245 per share. While Gallagher was selling, he made misleading tweets showing he was still holding all of his shares and claiming that he was adding more.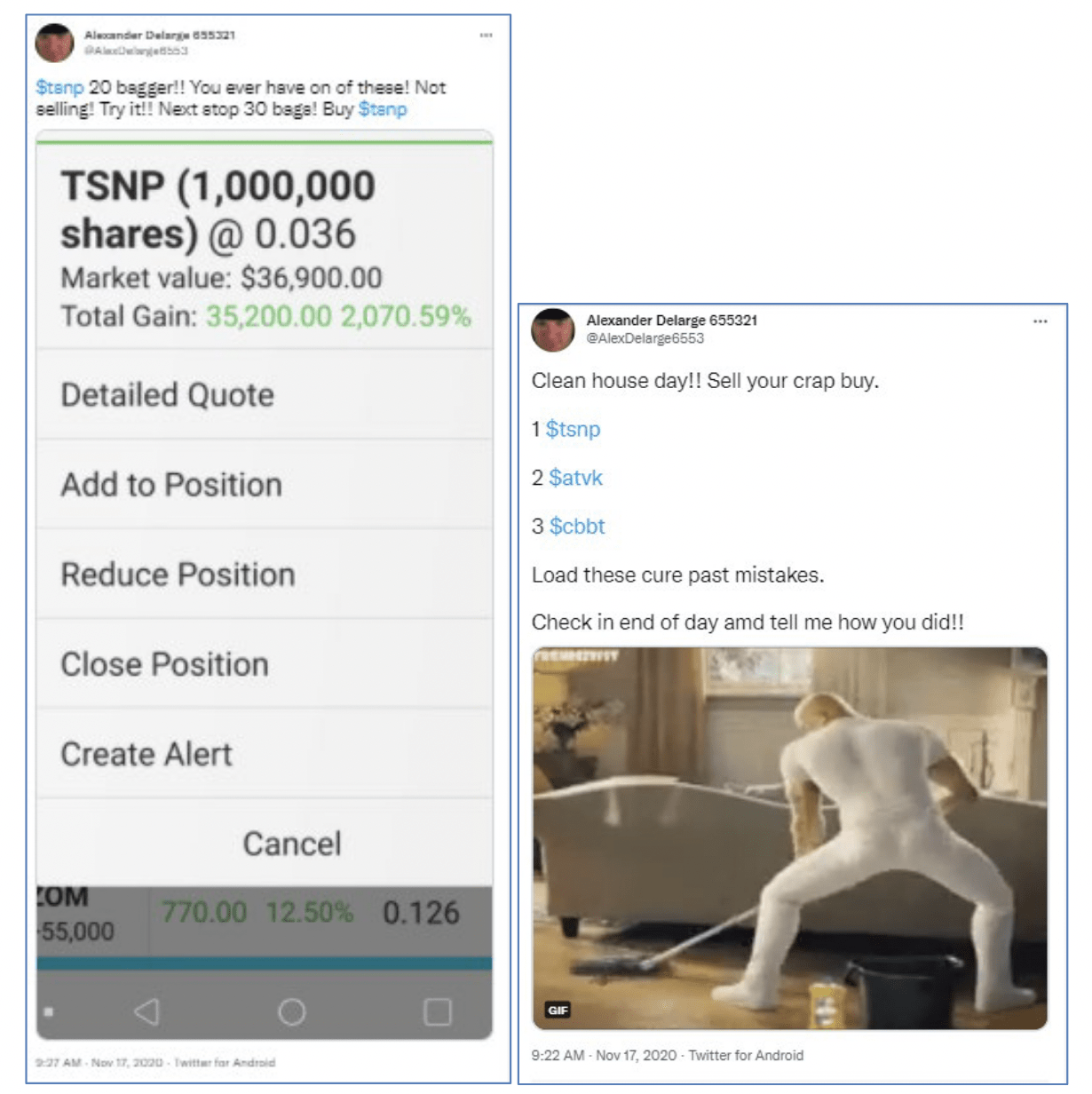 Over the next few months, Gallagher continued to buy and sell TSNP, all without ever properly disclosing when he was selling and while continuing to mislead his Twitter followers.
Enzolytics Inc (ENZC)
Gallagher first began acquiring shares of ENZC on or about July 14, 2020, when he purchased 3,000,000 shares at $.0007 per share. Gallagher continued to accumulate shares of ENZC through about September 16, 2020, reaching a total of 7,000,000 shares.
During this period, Gallagher disseminated several tweets touting ENZC, including the following: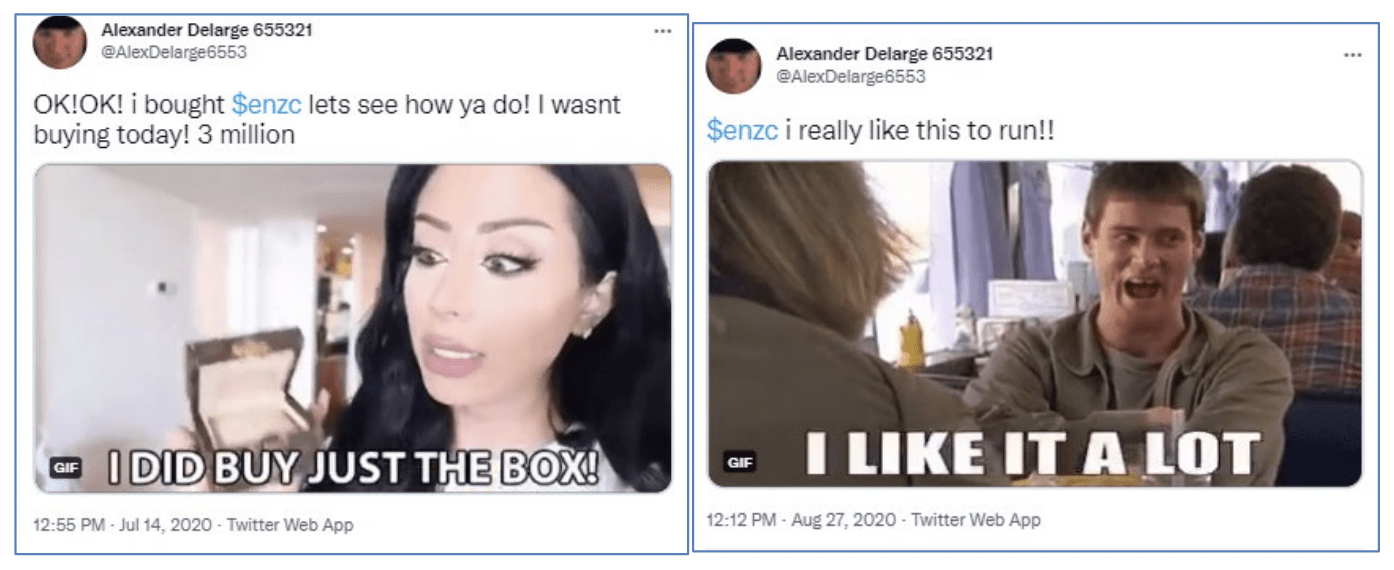 Beginning on September 16, 2020, and continuing through September 25, 2020, Gallagher sold approximately 6.5 million of his 7 million shares, but during that time, he continued to issue tweets touting ENZC and encouraging others to buy without disclosing he was not buying himself, but rather selling.
Indoor Harvest Corp (INQD)
Gallagher began acquiring shares of INQD on or about May 22, 2020, when he purchased two million shares at $.0011 and $.0012 per share. Gallagher continued to acquire shares of INQD through about May 29, 2020, at which point he owned approximately three million shares.
Beginning the same day as his initial purchase, Gallagher began disseminated tweets touting INQD as a ground floor opportunity and easy money. 
On August 13, 2020, Gallagher began selling his position. That day, he sold approximately one million shares at $.0044 per share. The following day when asked about his thoughts on INQD, Gallagher responded that it was a "long hold!" and that he still had all of his 3 million shares, despite having already sold one million shares.
Later in February of 2021, when the stock price hit new highs, Gallagher renewed his stock pumping, saying he never sold a share. During this time, Gallagher sold the rest of his holdings while simultaneously tweeting that INQD was a long-term hold. 
The Charges
All total, the Complaint alleges that Gallagher made more than $1 million in trading profits through the above-mentioned pump and dump schemes. 
Gallagher is charged with one count of securities fraud, which carries a maximum sentence of twenty years in prison, one count of wire fraud, which carries a maximum sentence of twenty years in prison, one count of securities fraud, which carries a maximum sentence of twenty-five years in prison, and one count of market manipulation, which carries a maximum sentence of twenty years in prison. 
The SEC Action
Gallagher is also facing charges from the Securities and Exchange Commission (the "SEC"), which announced on Tuesday that it filed an emergency action, and obtained an injunction and asset freeze, against Gallagher for allegedly committing securities fraud through a long-running scheme to manipulate stocks using Twitter.
The SEC's Complaint, filed in the U.S. District Court for the Southern District of New York, charges Gallagher with violating the antifraud provisions of the federal securities laws. The complaint seeks, among other relief, a permanent injunction, disgorgement, prejudgment interest, civil penalties, and the asset freeze granted by the court. 
The Complaint includes a list of 60 issuers, from which Gallagher profited approximately $3,394,970.19 through stock scalping (recommending that others buy the stock while selling).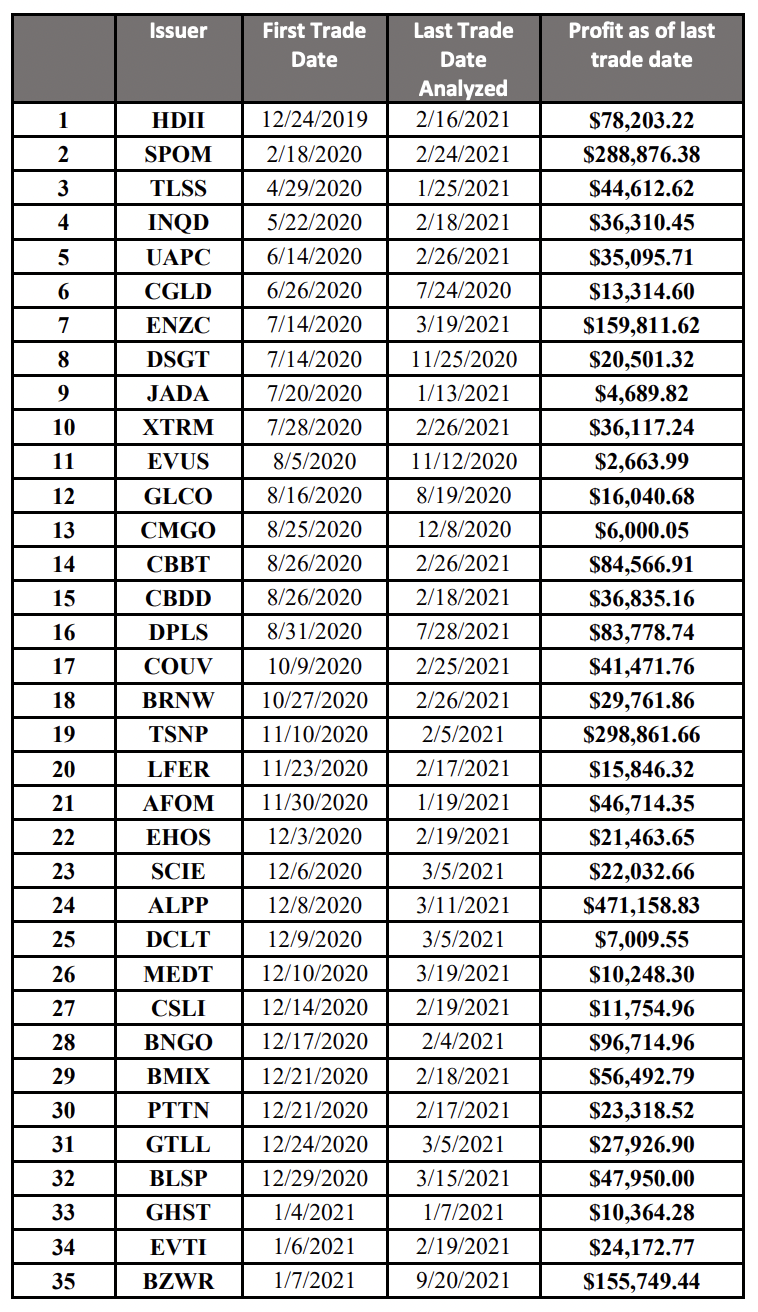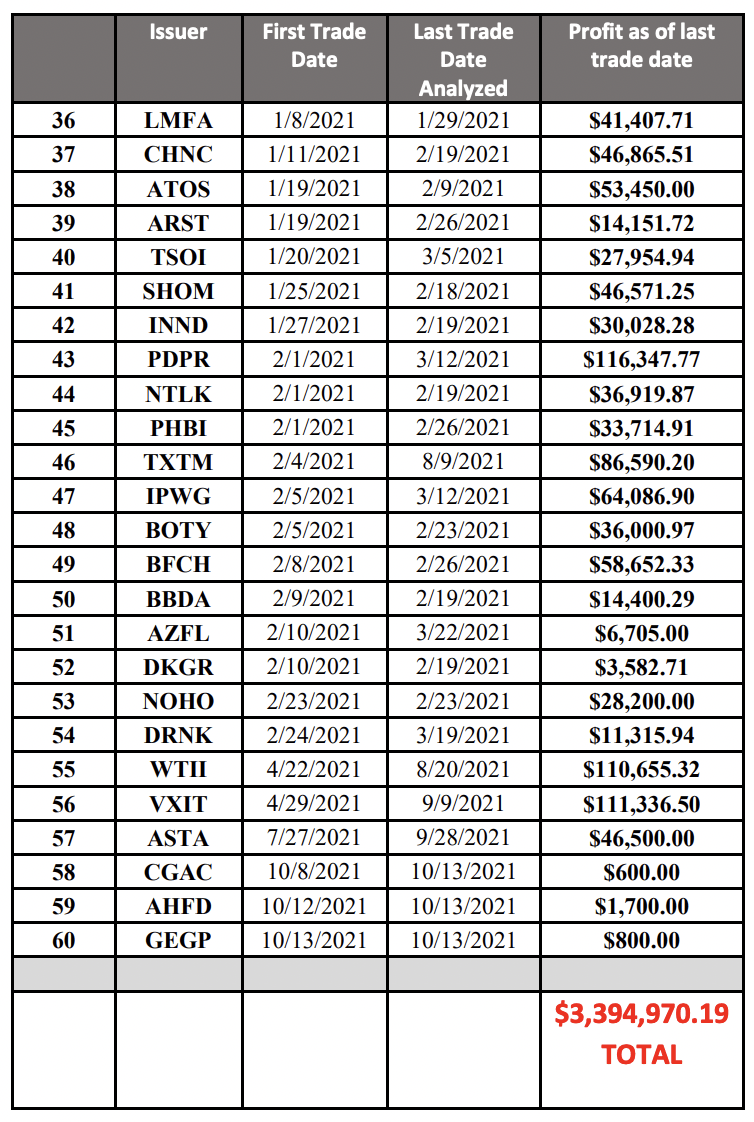 Victims of the scheme or individuals with relevant information are encouraged to email the DOJ at [email protected]
---
For further information about this securities law blog post, please contact Brenda Hamilton, Securities Attorney at 200 E. Palmetto Park Rd, Suite 103, Boca Raton, Florida, (561) 416-8956, by email [email protected] or visit www.securitieslawyer101.com.  This securities law blog post is provided as a general informational service to clients and friends of Hamilton & Associates Law Group and should not be construed as and does not constitute legal advice on any specific matter, nor does this message create an attorney-client relationship.  Please note that the prior results discussed herein do not guarantee similar outcomes.
Hamilton & Associates | Securities Lawyers
Brenda Hamilton, Securities Attorney
200 E. Palmetto Park, Suite 103
Boca Raton, Florida 33432
Telephone 561-416-8956
www.securitieslawyer101.com