Audits With Deficiencies Increased in 2021, According to New PCAOB Staff Report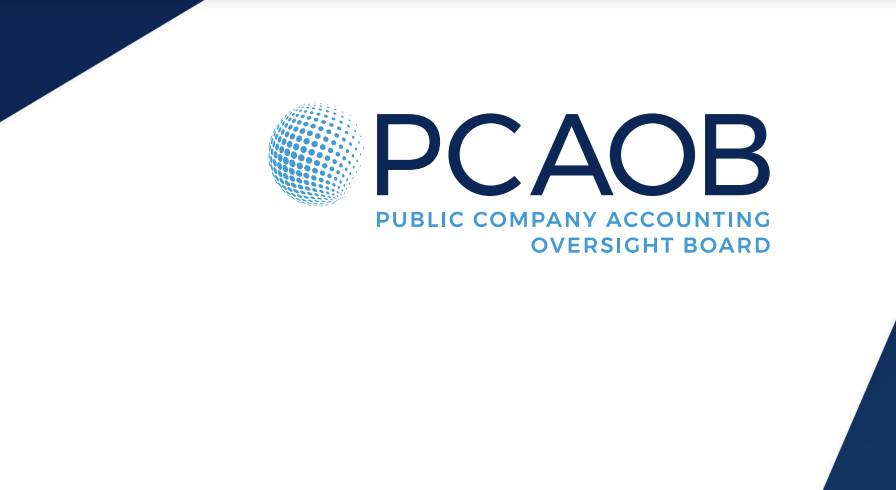 December 8, 2022
A new Public Company Accounting Oversight Board ("PCAOB") staff report published this month, found on the Staff Publications page on the PCAOB website, shows a year-over-year increase in the number of audits with deficiencies at audit firms inspected by the PCAOB in 2021. 
The report titled "Staff Update and Preview of 2021 Inspection Observations" presents aggregate observations from the PCAOB's inspections of 141 annually and triennially inspected audit firms in 2021.  
According to the report, PCAOB staff expects approximately 33% of the audits reviewed will have one or more deficiencies that will be discussed in Part I.A of the individual audit firm's inspection reports, up from 29% in 2020. 
Part I.A of the individual audit firm's inspection report discusses deficiencies, if any, that were of such significance that PCAOB staff believes the audit firm, at the time it issued its audit report(s), had not obtained sufficient appropriate audit evidence to support its opinion on the public company's financial statements and/or internal control over financial reporting. 
"Higher deficiency rates in 2021, coupled with the fact that the PCAOB is also seeing an increase in comment forms for 2022, are a warning signal that the audit profession needs to sharpen its focus on improving audit quality and protecting investors," said PCAOB Chair Erica Y. Williams. "The PCAOB will continue our work to increase audit quality by modernizing our standards, enhancing our inspections, and strengthening our enforcement." 
Comment forms are the initial communication to audit firms of potential observed deficiencies from the PCAOB's inspections. Audit firms are allowed the opportunity to provide a written response to the comment form. 
The 2021 preview report also notes the following: 
PCAOB staff continued to identify auditing deficiencies that have recurred for many years. 

PCAOB staff expects that approximately 40% of the audits reviewed will have one or more deficiencies discussed in Part I.B of the individual firm's inspection reports, up from 26% in 2020. In Part I.B of our inspection reports, the PCAOB's staff provide observations regarding instances of noncompliance with PCAOB standards or rules that do not relate directly to the sufficiency or appropriateness of evidence the audit firm obtained to support its opinion(s), such as critical audit matters, Form AP, and certain independence related deficiencies. 

PCAOB staff noted that a significant portion of the increase in deficiencies was driven by an increase in deficiencies related to critical audit matters (CAMs), particularly among triennially inspected audit firms (those with fewer than 100 public company audit clients). December 15, 2020 was the effective date for the requirements related to CAMs for companies other than large accelerated filers, meaning that many firms were complying with CAMs requirements for the first time. Among the CAMS-related deficiencies, most were instances in which auditor procedures to determine CAMs did not include every matter that should have been analyzed as a potential CAM. These instances of non-compliance do not necessarily mean that other CAMs should have been communicated in the auditor's report.  
Some audits have both Part I.A and Part I.B deficiencies, and so the PCAOB staff expects that approximately 55% of the 690 audits the PCAOB reviewed in 2021 will have one or more Part I.A and/or Part I.B deficiencies, up from 44% percent in 2020.  

PCAOB staff also observed good practices that may be effective in enhancing audit firms' systems of quality control and audit quality generally, for example: making it easier for audit firm employees to import information from their financial holdings directly into the firm's internal tracking systems as a safeguard against conflicts of interest; the use (and proper integration) of specialists; robust risk assessment; and proper/timely responses to audit supervision. 
Inspections are critical to the PCAOB's fulfillment of its investor-protection mission, and enhancing PCAOB inspections is a top strategic goal for the organization.  
Auditors may find this information useful as they continue to plan and perform their audits, and audit committees may benefit from using the publication as a reference point when engaging with their auditors. This information may help investors and other stakeholders become better informed about the matters the PCAOB staff finds in inspections.
---
For further information, please contact Brenda Hamilton, Securities Attorney at: 101 Plaza Real South, Suite 202 North, Boca Raton, FL, (561) 416-8956, or by email at [email protected]. This securities law article is provided as a general or informational service to clients and friends of Hamilton & Associates Law Group, P.A. and should not be construed as, and does not constitute legal advice on any specific matter, nor does this message create an attorney-client relationship.  Please note that prior results discussed herein do not guarantee similar outcomes.
Hamilton & Associates | Securities Lawyers
Brenda Hamilton, Going Public Attorney
200 E Palmetto Rd, Suite 103
Boca Raton, Florida 33432
Telephone: (561) 416-8956
Facsimile: (561) 416-2855
www.SecuritiesLawyer101.com