Five Russians and Two Oil Traders Charged in Global Sanctions Evasion and Money Laundering Scheme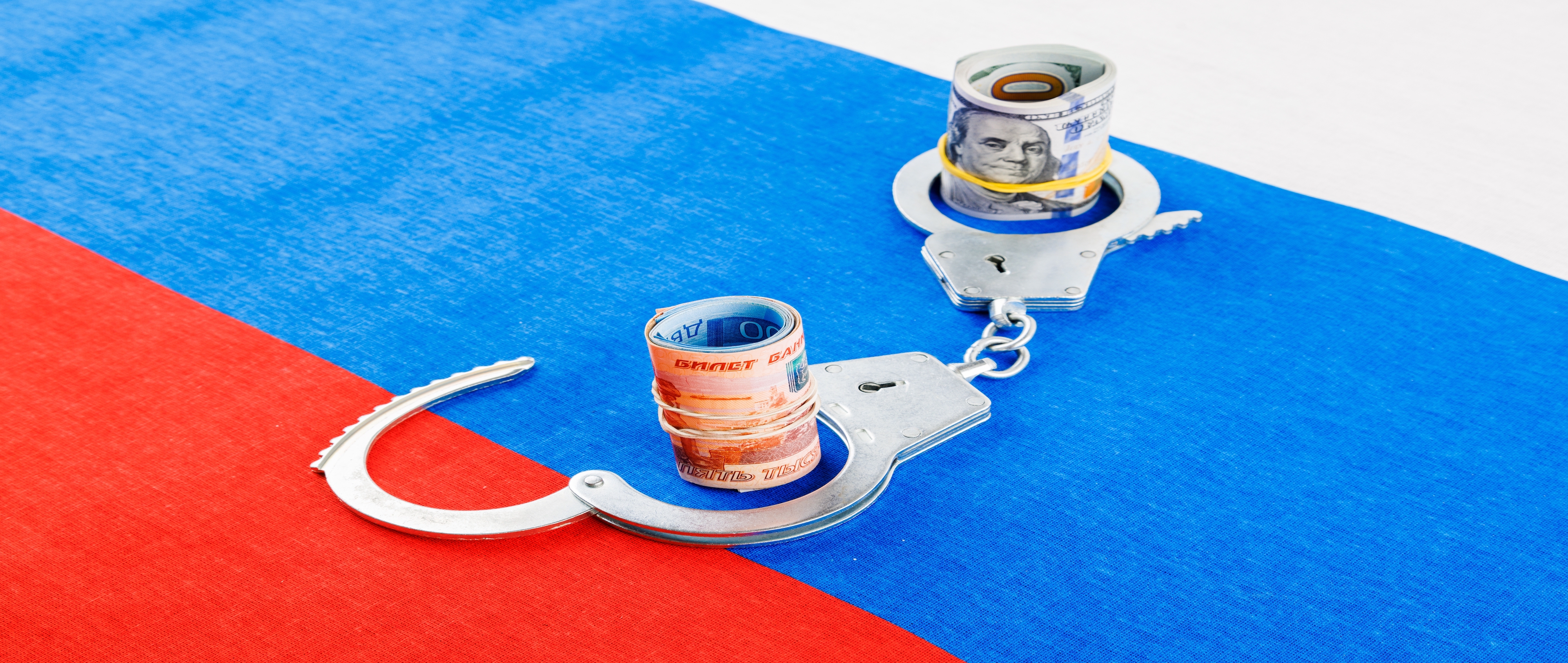 A 12-count indictment was unsealed on October 19, 2022, in federal court in Brooklyn, New York, charging five Russian nationals, Yury Orekhov, Artem Uss, Svetlana Kuzurgasheva, also known as "Lana Neumann," Timofey Telegin and Sergey Tulyakov with various charges related to a global procurement, smuggling and money laundering network. 
Also charged were Juan Fernando Serrano Ponce, also known as "Juanfe Serrano" and Juan Carlos Soto, who brokered illicit oil deals for Petroleos de Venezuela S.A. (PDVSA), the Venezuelan state-owned oil company, as part of the scheme. 
On October 17, 2022, Orekhov was arrested in Germany and Uss was arrested in Italy, both at the request of the United States, and will undergo extradition proceedings.   
According to the Indictment, the Defendants obtained military technology from U.S. Companies, smuggled millions of barrels of oil and laundered tens of millions of dollars for Russian Oligarchs, Sanctioned Entities and the world's largest energy conglomerate based in Beijing, People's Republic of China.
"As alleged, the defendants were criminal enablers for oligarchs, orchestrating a complex scheme to unlawfully obtain U.S. military technology and Venezuelan sanctioned oil through a myriad of transactions involving shell companies and cryptocurrency.  Their efforts undermined security, economic stability and rule of law around the world," stated United States Attorney Peace.  "We will continue to investigate, disrupt and prosecute those who fuel Russia's brutal war in Ukraine, evade sanctions and perpetuate the shadowy economy of transnational money laundering."
As alleged, Orekov has served as the part owner, Chief Executive Officer and Managing Director of Nord-Deutsche Industrieanlagenbau GmbH (NDA GmbH), a privately held industrial equipment and commodity trading company located in Hamburg, Germany.  The other owner of NDA GmbH is Artem Uss, the son of the governor of Russia's Krasnoyarsk Krai region.  Kuzurgasheva served as the Chief Executive Officer of one of the scheme's shell companies and worked for NDA GmbH under Orekhov.  Using NDA GmbH as a front company, Orekhov and Kuzurgasheva sourced and purchased sensitive military and dual-use technologies from U.S. manufacturers, including advanced semiconductors and microprocessors used in fighter aircraft, missile systems, smart munitions, radar, satellites and other space-based military applications.  These items were shipped to Russian end users, including sanctioned companies controlled by Telegin and Tulyakov, such as Radioavtomatika, Radioexport and Abtronics, that serviced Russia's defense sector.  Some of the same electronic components obtained through the criminal scheme have been found in Russian weapons platforms seized on the battlefield in Ukraine. 
In 2019, Orekhov travelled to the United States to source parts used in the Russian-made Sukhoi fighter aircraft and the American-made F-22 Raptor stealth fighter aircraft.  Orekhov and Uss also used NDA GmbH as a front to smuggle hundreds of millions of barrels of oil from Venezuela to Russian and Chinese purchasers, including a Russian aluminum company controlled by a sanctioned oligarch and the world's largest oil refining, gas and petrochemical conglomerate based in Beijing, People's Republic of China. 
Serrano Ponce and Soto brokered deals worth millions of dollars between PDVSA and NDA GmbH, which were routed through a complex group of shell companies and bank accounts to disguise the transactions.  In one communication with Serrano Ponce, Orekhov openly admitted that he was acting on behalf of a sanctioned Russian oligarch, saying "He [the oligarch] is under sanctions as well.  That's why we [are] acting from this company [NDA GmbH].  As fronting."  The scheme also involved falsified shipping documents and supertankers that deactivated their GPS navigation systems to obscure the Venezuelan origin of their oil. 
Payment for NDA GmbH's illicit activities was often consummated in U.S. dollars routed through U.S. financial institutions and correspondent bank accounts.  To facilitate these transactions, Orekhov and his coconspirators used fictitious companies, falsified "Know Your Customer" documentation and bank accounts in high-risk jurisdictions, causing U.S. banks to process tens of millions of dollars in violation of U.S. sanctions and other criminal laws. 
In one conversation with Soto, Orekhov bragged that "there were no worries…this is the shittiest bank in the Emirates…they pay to everything."  The scheme also utilized bulk cash drops with couriers in Russia and Latin America, as well as cryptocurrency transfers worth millions of dollars, to effectuate these transactions and launder the proceeds.  
On March 2, 2022, the Attorney General announced the launch of Task Force KleptoCapture, an interagency law enforcement task force dedicated to enforcing the sweeping sanctions, export restrictions, and economic countermeasures that the United States has imposed, along with allies and partners, in response to Russia's unprovoked military invasion of Ukraine.  The task force will leverage all the Department's tools and authorities against efforts to evade or undermine the economic actions taken by the U.S. government in response to Russian military aggression.
If convicted, the defendants face a maximum of 30 years' imprisonment.  The charges in the indictment are allegations, and the defendants are presumed innocent unless and until proven guilty.
The government's case is being handled by the Office's National Security and Cybercrime Section.  Assistant United States Attorney Artie McConnell is in charge of the prosecution, with valuable assistance from Trial Attorney Scott A. Claffee of the National Security Division's Counterintelligence and Export Control Section, and Litigation Analyst Ben Richmond. Assistant United States Attorney Madeline O'Connor of the Office's Asset Recovery Section is handling forfeiture matters. The Justice Department's Office of International Affairs is providing substantial assistance. The United States thanks German and Italian authorities for their valuable assistance.
On October 19th, the U.S. also sanctioned Orekhov and his two companies Nord-Deutsche Industrieanlagenbau GmbH and Opus Energy Trading LLC for the procurement of sensitive and dual-use military technologies.
---
To speak with a Securities Attorney, please contact Brenda Hamilton at 200 E Palmetto Rd, Suite 103, Boca Raton, Florida, (561) 416-8956, or by email at [email protected]. This securities law blog post is provided as a general informational service to clients and friends of Hamilton & Associates Law Group and should not be construed as and does not constitute legal advice on any specific matter, nor does this message create an attorney-client relationship. Please note that the prior results discussed herein do not guarantee similar outcomes.
Hamilton & Associates | Securities Attorneys
Brenda Hamilton, Securities Attorney
200 E Palmetto Rd, Suite 103
Boca Raton, Florida 33432
Telephone: (561) 416-8956
Facsimile: (561) 416-2855
www.SecuritiesLawyer101.com