SEC Charges Trends Investments Inc., Clinton Greyling and Leslie Greyling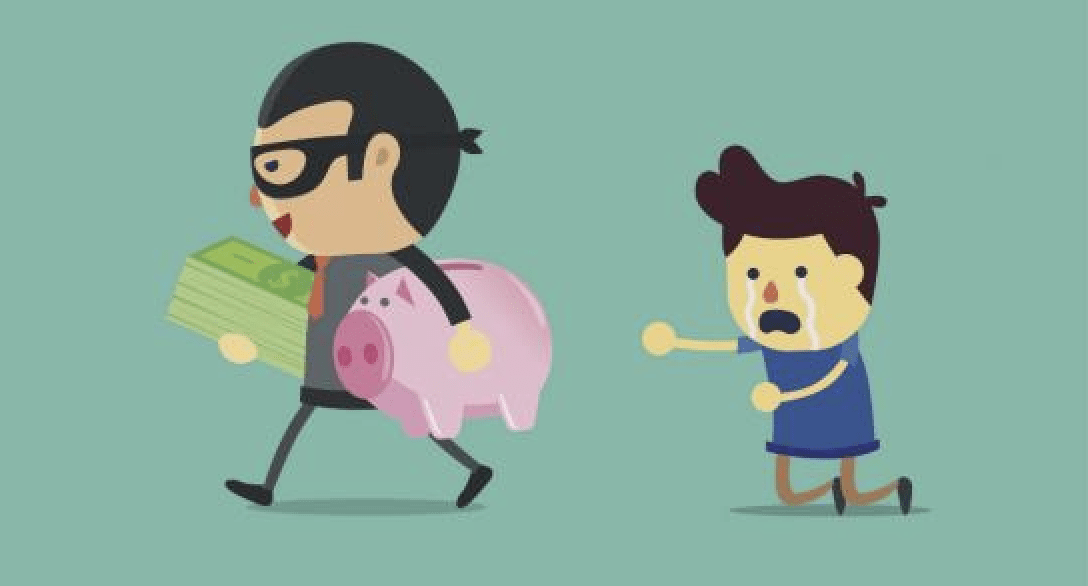 On June 9, 2022, the Securities and Exchange Commission (the "SEC") charged Trends Investments Inc. and five individuals, Clinton Greyling of Florida, Leslie Greyling (Clinton's father, a resident of the United Kingdom), former Massachusetts resident Brandon Rossetti, Roger Bendelac and Thomas Capellini in connection with a securities fraud scheme involving the offer and sale of stock in two publicly traded penny stock companies.
According to the SEC's complaint, Trends Investments Inc., an unregistered entity, and Trends personnel Clinton Greyling, Leslie Greyling and Brandon Rossetti engaged in a scheme to defraud investors in private offers and sales of shares of Alterola Biotech Inc. (ABTI) and Token Communities Ltd. (formerly TKCM).
The Greylings and Rossetti allegedly lied to investors about whether Trends owned and could deliver to investors the shares it claimed to be selling. They are further charged with making a variety of misrepresentations to investors in order to keep investor funds, obtain further investments, placate investor concerns, and avoid detection.
According to the complaint, Rossetti also acted as an unregistered broker by soliciting investors, receiving transaction-based compensation from Trends, and claiming to be a "broker" or "wealth manager."
The SEC's complaint also charges New York resident Roger Bendelac with participating in the scheme by placing manipulative trades in one of the securities Trends was offering and selling to investors, including through the use of two relatives' brokerage accounts. The SEC's complaint also alleges that Bendelac's relative, New York resident Thomas Capellini, gave Bendelac access to Capellini's brokerage account and funded the account so that Bendelac could place manipulative trades.
According to the SEC, Leslie Greyling identified Alterola as a company for Trends to acquire, but Trends lacked the funds to purchase the Alterola shell on its own. To get the money to buy the Alterola shell, the Greylings asked Rossetti to solicit investors to buy shares of Alterola from Trends, knowing that Trends did not own any such shares.  Many of the investors solicited to invest in Alterola had previously made purchases from Trends for stock in an issuer named Millennium Energy Corp (MENC). But since Millennium had virtually no trading activity between December 14, 2016 and February 1, 2017, match trading was organized by Bendelac using his account and the account of his relative, Capellini, to manipulate the MENC share price to help with the scheme to solicit the same investors to purchase Alterola stock.
By the end of March 2017, the opportunity to purchase the Alterola shell had fallen through, and the Greylings were searching for a different shell company to buy. That led them to Pacific Media Group Enterprises, Inc, which was acquired by Trends and later renamed to Token Communities Ltd. Meanwhile, Trends continued to accept new investor funds and retain previously invested funds from Alterola investors and continued to mislead those investors to believe that they would receive Alterola share certificates.
The SEC's complaint, filed in federal court in Boston, Massachusetts, charges Trends, Clinton Greyling, Leslie Greyling, and Rossetti with violating Section 17(a) of the Securities Act of 1933 ("Securities Act") and Section 10(b) of the Securities Exchange Act of 1934 ("Exchange Act") and Rule 10b-5 thereunder. The complaint also charges Rossetti with violating Section 15(a) of the Exchange Act, charges Bendelac with violating Sections 17(a)(1) and (3) of the Securities Act and Sections 9(a)(2) and 10(b) of the Exchange Act and Rules 10b-5(a) and (c) thereunder, as well as aiding and abetting Trends', Rossetti's, and the Greylings' violations, and charges Capellini with aiding and abetting Bendelac's violations. The SEC's complaint seeks remedies that include injunctions, disgorgement, prejudgment interest, civil penalties, and penny stock bars. Without admitting or denying the allegations, Clinton Greyling has consented to the entry of a judgment permanently enjoining him from future violations of the charged provisions. In addition, Clinton Greyling has consented to a penny stock bar. The settlement, which is subject to court approval, would leave disgorgement, prejudgment interest, and civil penalties to be determined by the court at a later date.
In 1996 Leslie Greyling was Indicted on seven counts of money laundering, conspiracy and fraud, for which he could have served a maximum term of 110 years in prison for alleged luring investors into Members Service Corp ("MSC") through press releases heralding deals that never stood a chance because the company had no money or assets. Greyling pled guilty to lesser charges, spent a year in jail, agreed to a securities ban, and was deported to the United Kingdom in 1997.
Despite his ban, Leslie Greyling continued to be involved in penny stock schemes, merging a private company he controlled named E-Pawn Inc into a public shell named Wabash, using his wife, Anne M. E. Greyling, as the nominee CEO and his son, Clinton Greyling, as a director for the company. E-Pawn.com (EPWN) had become ensnared in a sting by the Federal Bureau of investigation designed to try to wipe out the "Mob on Wall Street", and on June 14, 2000, Leslie Greyling was named as a defendant in a mob-related penny stock manipulation prosecution that included 120 different defendants that spanned 19 different publicly traded companies.  Leslie Greyling was arrested in the U.K., but he got lucky when the British Home Secretary, Jack Straw, refused to extradite him, ruling that insider trading was not covered by Britain's extradition treaty with America. Leslie Greyling was released on June 21, 2000.
Since that time, Greyling has gotten involved in various controversial business deals and became the behind-the-schemes manager of Trends Investments Inc (formerly Charms Investments Inc), which has done dozens of mergers and stock awareness deals involving penny stocks since the mid-2000s.  According to the SEC, Leslie Greyling exercised authority over Trends through Clinton Greyling and Rossetti, primarily behind the scenes from the United Kingdom.
---
To speak with a Securities Attorney, please contact Brenda Hamilton at 200 E Palmetto Rd, Suite 103, Boca Raton, Florida, (561) 416-8956, or by email at [email protected].  This securities law blog post is provided as a general informational service to clients and friends of Hamilton & Associates Law Group and should not be construed as and does not constitute legal advice on any specific matter, nor does this message create an attorney-client relationship.  Please note that the prior results discussed herein do not guarantee similar outcomes.
Hamilton & Associates | Securities Attorneys
Brenda Hamilton, Securities Attorney
200 E Palmetto Rd, Suite 103
Boca Raton, Florida 33432
Telephone: (561) 416-8956
Facsimile: (561) 416-2855
www.SecuritiesLawyer101.com