SEC Charges Philip Verges, James D. Tilton, Jr., Robert F. Malin and Linda Malin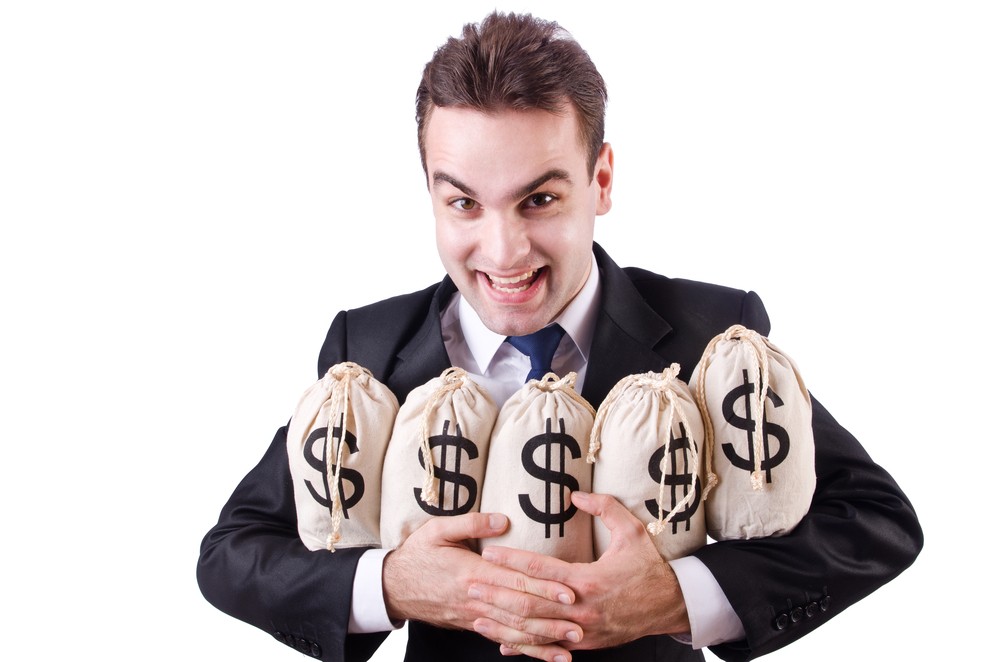 On September 26, 2023, the Securities and Exchange Commission (the "SEC") filed charges against Texas resident Philip Verges ("Verges"), James D. Tilton, Jr. ("Tilton"), Robert F. Malin, Linda Malin, Esq., and Blue Citi, LLC ("Blue Citi") for their roles in an alleged scheme to pump-and-dump more than $112 million of stock in five penny stock companies, Alternet Systems, Inc. ("ALYI"), Priority Aviation, Inc. ("PJET"), Puration, Inc. ("PURA"), Vaycaychella, Inc. ("VAYK"), and WaterPure International, Inc. ("WPUR") (collectively, the "PSCs"). The SEC also named four relief defendants, including three companies owned and controlled by Verges (SMEA2Z, LLC, 143 Partners LLC, and West Cucharras, LLC) and one entity owned and controlled by Tilton (JDT Trading, LLC).
The SEC's complaint alleges that, between at least June 2017 and June 2022, Verges orchestrated the scheme so that Blue Citi, JDT Trading LLC ("JDT"), and other accomplices that Verges nominated (collectively with Blue Citi, Tilton, and JDT, the "Nominees") received at least 5.2 billion shares of stock in the PSCs, with an aggregate conversion price of approximately $15 million. These shares had an aggregate market value of over $112 million at the time of issuance, representing a significant discount (86.64%) below the market price.   
According to the SEC, the defendants carried out Verges's scheme in multiple phases.
First, Verges obtained de facto control over the PSCs, which he concealed by installing figurehead CEOs for each PSC. Verges then caused the PSCs to issue convertible promissory notes and debt settlements in exchange for, among other things, payments on sham consulting service contracts that Verges and his companies entered into with the PSCs.

Next, Verges sold the debt instruments to the Nominees and then directed the PSCs to issue illicitly obtained and significantly discounted unrestricted shares of PSC stock to the Nominees to satisfy their conversions of their debt instruments. Robert Malin and Linda Malin (collectively, the "Malins") through Blue Citi, and Tilton, individually and through JDT, proceeded to offload the discounted shares and collectively received more than $52 million in trading proceeds.

Finally, the Malins, Tilton, and the Nominees kicked back a significant portion of those trading proceeds to Verges-controlled companies: SMEA2Z, 143 Partners, and West Cucharras (collectively, the "Verges Companies"). As a result of the scheme, the Verges Companies received more than $19 million from the Nominees, including at least $12.5 million from Blue Citi and $475,000 from Tilton and JDT.
Blue Citi (the Malins) allegedly received 2,565,277,009 shares in the PSCs valued at $47,175,155.96 at the time of issuance, for a total discount of over $40 million.

After the stock issuances, the Malins directed Blue Citi to sell its shares to third parties who, in turn, would sell the shares into the market at a substantial profit. Blue Citi received nearly $36 million in proceeds through the sale of its shares, paying Verges, through the Verges Companies, more than $12.5 million.
Verges facilitated many of these transactions by directly corresponding with the PSCs' transfer agents using one of his aliases ("Mike Murphy" and "Tom Faye"), and indirectly by instructing the PSCs' figurehead CEOs to approve share issuances to Blue Citi.  We also found many examples of Verges going by the alias "Mike Murphree" (according to internet sources, his mother's maiden name is Murphree) when writing online promotional material.
JDT (James Tilton) allegedly received 1,163,406,191 shares in the PSCs valued at $37,166,488.58 at the time of issuance, for a total discount of over $35 million.

Between June 2018 and September 2022, JDT sold these shares of ALYI, VAYK, and PURA stock and received proceeds of more than $16 million from the sales. Tilton and JDT then paid Verges, through the Verges Companies, at least $475,000.
According to the complaint, Verges artificially inflated trading volume in the PSC stocks by authoring and publishing more than 1,400 press releases between September 2017 and August 2022, some of which were false and misleading, in an effort to ensure that the fraud participants and Verges's other nominees sustained a market in which to sell their stock. Verges even created an account on InvestorsHub ("IHUB") under the alias 4weed, where he shared the press releases.

The complaint alleges that the inflated trading volume allowed Verges's nominees to dump their discounted stock into the market for proceeds of more than $52 million. Those nominees then kicked back a portion of their trading proceeds to Verges and his companies. 
Further, the complaint alleges that Verges hid his control over the PSCs. The SEC alleges that Verges directed the preparation of the OTC Market disclosures by Tilton for the PSCs, instructing Tilton to omit material information, including a $350,000 convertible promissory note in PURA issued to SMEA2Z (Verges) in April 2018 and a $1 million note in ALYI issued to Blue Citi on April 8, 2021, resulting in materially misleading financial statements. Both Verges and Tilton knew that Verges controlled the PSCs, which should have been disclosed in the OTC Disclosure Statements. The SEC also alleges that Verges hid the name of the accountant who prepared the PSC's financial statements, instead stating that they were prepared by the CEOs of the PSCs.
According to the complaint, bank and trading records show that Blue Citi received at least $35,946,798.92 in trading proceeds from selling the PSCs' stock, with Robert Malin receiving at least $11,877,763.24 from Blue Citi and Linda Malin receiving at least $533,750 from Blue Citi, and JDT received at least $16,522,750 in trading proceeds from its sales of the PSCs' stock. And, over the course of the fraud, Verges and his companies received at least $19,168,916.30 from Blue Citi, JDT, Tilton, and the Other Nominees.
The complaint alleges that Robert and Linda Malin knowingly participated in the fraud, directed Blue Citi's sales of stock, and paid kickbacks to Verges-owned companies. The complaint further alleges that Tilton participated in the fraud by preparing, at Verges's direction, false and misleading public disclosures about the PSCs and directing JDT's payment of kickbacks to Verges-owned companies.
The SEC's complaint, filed in the U.S. District Court for the Northern District of Texas, charges Verges with violating the antifraud provisions of Section 17(a) of the Securities Act of 1933 ("Securities Act") and Section 10(b) of the Securities Exchange Act of 1934 ("Exchange Act") and Rule 10b-5 thereunder. The complaint also charges Blue Citi, Robert Malin, Linda Malin, and Tilton with violating, directly or indirectly, the antifraud provisions of Sections 17(a)(1) and (3) of the Securities Act and Section 10(b) of the Exchange Act and Rules 10b-5(a) and (c) thereunder. The complaint also names SMEA2Z, 143 Partners, West Cucharras, and JDT as relief defendants. The SEC is seeking disgorgement with prejudgment interest against all defendants and relief defendants; permanent injunctions, civil penalties, and penny-stock bars against all defendants; and officer-and-director bars against Verges, Robert Malin, Linda Malin, and Tilton. 
Our researcher has found that since 2017, Verges, Tilton, and Blue Citi have been active participants in several other penny stock companies, including North American Cannabis Holdings, Inc. (USMJ), Alkame Holdings, Inc. (ALKM), Kali Inc (KALY), Restance Inc. (fka ANCE), and CIAO Group Inc. (fka CIAU), and had links to Enviro-Serv Inc. (EVSV), IJJ Corp (IJJP), Greenbelt Resources Corp (GRCO), and Nouveau Life Pharmaceuticals Inc (NOUV).  
Other nominee companies controlled by Verges included Blackhead LLC and Beachhead LP.
Our researcher also found many common players involved in the above-named issuers that may have participated in these schemes as figurehead officers/directors and nominees for Verges's debt conversion/share selling scheme, including: 
Randell Torno – CEO of ALYI, beneficial owner in ALYI, director for WPUR and former CEO of ANCE

Steven Rash (managing member of ACI Conglomerated) – CEO of PJET and CEO of USMJ
Brian Shibley (managing member of ACI Conglomerated) – CEO of PURA, CEO of NOUV and director for VAYK
Ed Bollen (managing member of ACI Conglomerated) – a director and noteholder in ALYI and former CEO of WPUR 

Thilo Dunker – received shares for debt in ALYI, PURA, PJET, KALY and EVSV

Glenn Bagwell – received shares for debt in ALYI, PURA, PJET and USMJ

Estvan Elek – received shares for debt in ALYI, PURA, VAYK and USMJ
Verges even used his daughter's former roommate, Yasmine Acedo, as a figurehead CEO for PJET in 2017.
Prior to getting involved in penny stocks as a "funder", and then eventually hooking up with Verges as an active participant in the Verges schemes, the Malins were both executive officers and principal shareholders in AB Watley Group Inc. in the mid-2000s. 
AB Watley Group Inc. and several of its insiders, including Robert Malin and his brother, Steven, were busted by the SEC for a "trade ahead" scheme in 2006. Robert Malin was also Indicted for the scheme.
According to the complaints, Malin was the co-founder, president, and Vice-Chairman of AB Watley, a day trading brokerage firm.  Malin, along with other principals at AB Watley, engaged in an elaborate scheme to score trading profits from the alleged misuse of confidential communications at three Wall Street firms. The indictment also charged that Watley executives tried to cover up their activities and keep regulators from discovering the trading scheme. 
The complaint alleges that AB Watley and its executives paid bribes to brokers to listen in on the internal communications of several big Wall Street firms, making at least $800,000 in illegal profits over a two-year stretch using the tips they gleaned from the squawk boxes. In effect, AB Watley and its executives allegedly engaged in front-running, an illegal practice in which a trader misuses confidential information to trade ahead of someone else.
Robert Malin was sentenced to 4 years in prison for his involvement in the scheme on December 3, 2009. FINRA also barred Robert Malin in 2009. AB Watley was eventually expelled by FINRA. 
On October 4, 2013, Robert Malin formed Blue Citi LLC, with his sister, Linda Malin, who has been licensed to practice law in the state of New York since 1987, listed as the control person.  Then, starting in 2014, they began getting involved in funding several penny stocks, including Alkame Holdings Inc (ALKM), 5Barz International Inc (fka BARZ), Solaris Power Cells Inc (fka SPCL), ThinSpace Technology Inc (fka THNS), Blue Water Global Group (fka BLUU), Digital Development Group Corp (fka DIDG), Lithium Exploration Group Inc (fka LEXG), Tiger Reef Inc (TGRR), PositiveId Corp (fka PSID), Echo Automotive Inc (fka ECAU), Blue Sphere Corp (BLSP), Max Sound Corp (MAXD) Green Automotive Co (GACR), and Ubiquity Inc (fka UBIQ).   
Then, around 2017, the Malins began partnering with Verges in the Verges issuers.
---
To speak with a Securities Attorney, please contact Brenda Hamilton at 200 E Palmetto Rd, Suite 103, Boca Raton, Florida, (561) 416-8956, or by email at [email protected]. This securities law blog post is provided as a general informational service to clients and friends of Hamilton & Associates Law Group and should not be construed as and does not constitute legal advice on any specific matter, nor does this message create an attorney-client relationship. Please note that the prior results discussed herein do not guarantee similar outcomes.
Hamilton & Associates | Securities Attorneys
Brenda Hamilton, Securities Attorney
200 E Palmetto Rd, Suite 103
Boca Raton, Florida 33432
Telephone: (561) 416-8956
Facsimile: (561) 416-2855
www.SecuritiesLawyer101.com