Ask Securities Lawyer 101 l Rule 506 Q & A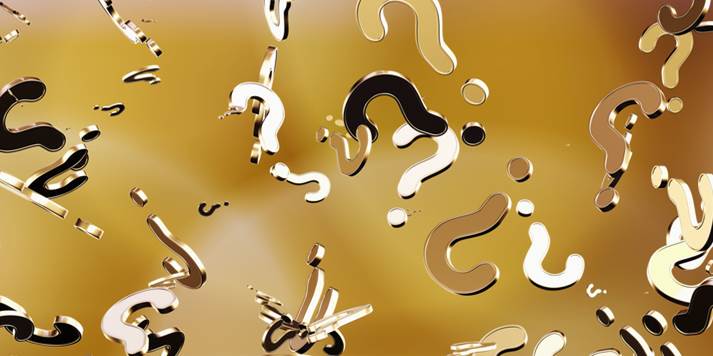 Private placements are a cost effective and relatively quick way for private companies to raise capital prior to a going public transaction.  They are an appealing option because they are much less expensive and do not require as much time as an initial public offering or registration statement.  The most commonly used exemption in private placements is Rule 506 of Regulation D.  This blog post addresses the common questions we receive about private placement offerings made in reliance upon Rule 506.
Q. What is a Rule 506 offering?
A. Rule 506 of Regulation D of the Securities Act of 1933, as amended (the "Securities Act") provides issuers with a safe harbor from the registration requirements for certain private offerings.
Q. What are the maximum amounts that can be raised in a securities offering conducted in reliance upon the safe harbor of Rule 506?
A. Rule 506 does not limit the amount that can be raised.
Q. Can all companies rely on the securities exemption provided by Rule 506 of Regulation D ?
A. Yes, Rule 506 is available to both private and public companies regardless of whether they are reporting with the SEC.  It is also available to both domestic and foreign issuers.
Q. Is there a limit on the number of purchasers who can invest in a Rule 506 Offering?
A. No.  Rule 506 allows the issuer to sell securities to up to 35 non-accredited investors and an unlimited number of accredited investors.
Q. Are there any requirements that apply to investments from unaccredited investors in Rule 506 offerings ?
A. All non-accredited investors in Rule 506 securities offerings, either alone or with a purchaser representative, must be sophisticated; that is, they must have sufficient knowledge and experience in financial and business matters to ensure that they are capable of evaluating the merits and risks of the prospective investment.
Q. Are Companies conducting Rule 506 securities offerings required to provide investors with specific information?
A. There are no document delivery requirements if offers and sales are only made to accredited investors, but all transactions are subject to the antifraud provisions of the securities laws.  Companies must provide non-accredited investors disclosure documents that are generally the same as those used in registered offerings.  If a company provides information to accredited investors, it must make this information available to non-accredited investors as well.  Additionally, the Company must be available to answer questions by prospective purchasers.
Q. Do Companies have to provide audited financial statements to non-accredited investors in Rule 506 securities offerings?
A. Yes, under some circumstances if non-accredited investors are solicited audited financial statements must be provided.
Q. Are the securities sold in Rule 506 securities offerings restricted?
A. Yes, securities sold in Rule 506 offerings are restricted securities.
Q. Do companies have to make a filing with the SEC if they conduct a securities offering under Rule 506 of Regulation D?
A. While companies using the Rule 506 exemption do not have to register their securities, they must file a "Form D" with the SEC within 15 days after they first sell their securities.
What is Form D?
Form D is a brief notice filing that includes the names and addresses of the company's owners and stock promoters, but contains little other information about the company.
You can read more about Form D here:
Q. Did the JOBS ACT change the requirements for Rule 506 securities offerings?
A. The JOBS Act eliminated the prior prohibition against general solicitation and advertising in Rule 506 securities offerings, provided that the securities offered are sold only to accredited investors; however, the issuer is required to take "reasonable steps" to verify that all investors are accredited.  As of June 7, 2013, the SEC had not revised Rule 506 to comply with these changes and as such, general solicitation in Rule 506 offerings remains prohibited and illegal.
For further information about this securities law blog post, please contact Brenda Hamilton, Securities Attorney at 101 Plaza Real S, Suite 202 N, Boca Raton, Florida, (561) 416-8956, by email at [email protected] or visit www.securitieslawyer101.com.  This securities law blog post is provided as a general informational service to clients and friends of Hamilton & Associates Law Group and should not be construed as, and does not constitute, legal and compliance advice on any specific matter, nor does this message create an attorney-client relationship.  For more information about going public and the rules and regulations affecting the use of Rule 144, Form 8K, crowdfunding, FINRA Rule 6490, Rule 506 private placement offerings and memorandums, Regulation A, Rule 504 offerings, SEC reporting requirements, SEC registration statements on Form S-1 , IPO's, OTC Pink Sheet listings, Form 10 OTCBB and OTC Markets disclosure requirements, DTC Chills, Global Locks, reverse mergers, public shells, direct public offerings and direct public offerings please contact Hamilton & Associates at (561) 416-8956 or [email protected].  Please note that the prior results discussed herein do not guarantee similar outcomes.
Hamilton & Associates | Securities Lawyers
Brenda Hamilton, Securities Attorney
101 Plaza Real South, Suite 202 North
Boca Raton, Florida 33432
Telephone: (561) 416-8956
Facsimile: (561) 416-2855
www.SecuritiesLawyer101.com