Rules of the Road l Uplisting to the OTCMarkets OTC Pink Sheets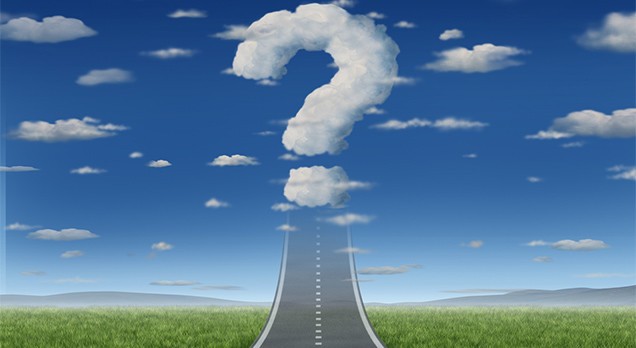 The OTCMarkets Group operates an electronic inter-dealer quotation system called OTC Link that broker-dealers use to trade securities not listed on a national securities-related exchange.  OTCMarkets rank issuers in tiers; each issuer's rank depends upon the amount of disclosure provided. Issuers using SEC Rule 15c2-11 qualify for the "OTC Pink Current Information" tier.
Pink Current Information Tier
The Pink Current Information tier is available to issuers who do not file reports with the SEC, but voluntarily provide specific disclosures required by OTCMarkets through its website.
OTCMarkets has established specific disclosure requirements for the Pink Current Information tier and requires that issuers use forms it has created to provide much of the required disclosure. The disclosures are similar to those found in the Form 211 and Information and Disclosure Statements. The forms can be viewed at the OTCMarkets website.
OTCMarkets allows issuers with a Pink Sheet Current tier to create their own disclosure document or simply complete the form. Once done, the issuer must submit the disclosures in PDF format and post them on the OTCMarkets website using the "Annual Report" or "Quarterly Report" report types.
Publication of OTCMarkets Reports
Issuer filings through the OTC Disclosure and News Service are immediately available for viewing by the public. OTCMarkets processes the filings it receives in the order that they were received. To subscribe to the OTC Disclosure and News Service, you can submit an OTCIQ Order Form to the Issuer Services Department by fax to 212-652-5920 or by email to [email protected].
OTCMarkets Issuer Services l Current or Limited Information
Issuer Services is automatically alerted each time an issuer posts an "Annual Report," "Quarterly Report," "Interim Report," "Semi-Annual Report," or "Attorney Letter with Respect to Current Information." Documents posted as Supplemental Information are not considered valid financial reports for this purpose and will not impact an issuer's tier designation. Quarterly Reports or Interim Financial Reports posted with a period end date older than 6 months and Annual Reports with a period end date older than 15 months will not be reviewed.
SEC Reporting & the OTCMarkets Alternative Reporting Standard
The tier for SEC-Reporting issuers is tied directly to the timeliness of their filings through the SEC's EDGAR system. If they are current with their reporting obligations, they will be assigned to the OTCQB or OTCQX; if not, they will be considered Pink. The OTCMarkets is not an alternative to an SEC reporting issuer's SEC filing requirements.
When an issuer deregisters via a Form 15 filing, its OTC disclosure tier is then determined by prior SEC filings and/or filings through the OTCMarkets.
Elimination of the OTCMarkets Attorney Opinion
If an issuer provides an audit letter by a PCAOB registered auditor along with its Annual Report, it is not required to provide a Letter from its securities attorney to qualify for the OTCPink Current Information tier.
Formerly, opinion letters had to be filed by non-SEC filers with both annual and quarterly reports; now they are required only for unaudited annual reports.
OTCMarkets & the "personally met" Requirement
OTCMarkets requires that the securities lawyer rendering the Attorney Opinion Letter personally meet with management of the issuer. The "personally met" requirement describes the process used by competent counsel to perform the work necessary to submit an honest and reliable letter with respect to the issuer's disclosure ("Information") posted through the OTC Disclosure and News Service. Counsel must assist the issuer by participating directly in drafting the Information required by the OTCPink Basic Disclosure Guidelines. In drafting this disclosure, the attorney will examine the evidence that supports each material statement made in the Information. Some of this evidence will be physical or documentary, while other evidence will consist of oral statements made to the attorney by executive officers who participated in or directed the events described in the Information. The attorney will then discuss the Information with the issuer's board of directors to confirm and correct the disclosure, where necessary, so that it is a true statement of all material facts regarding the issuer and its securities.
OTCMarkets believes that these tasks cannot be performed adequately unless the attorney has actually met "face-to-face" with executive management and a majority of the Board of Directors. A personal meeting enables the attorney to assess the demeanor and credibility of these "witnesses," and supports their testimony and recollection of events. In some cases, the meeting may raise red flags indicating possible problems with management and the board.
Actual discussions regarding the matters disclosed in the Information can take place by telephone, in email or other media, provided that the attorney, on prior occasions has actually met face-to-face with the persons in question, and, on the basis of those meetings, believes that these other forms of communication will be adequate to confirm the reliability of the Information.
Deficient OTCMarkets Letters by Securities Lawyers
For companies with unaudited financial statements, OTCMarkets relies on the issuer's securities lawyer to thoroughly review an issuer's disclosure prior to writing an Attorney Letter. This letter must clearly state that the information provided by the issuer complies with the OTCPink Basic Disclosure Guidelines. If the company does not qualify for the Current Information tier after its securities attorney submits the Attorney Letter, OTCMarkets will generally work with the issuer and the attorney to explain what information is missing or inadequately disclosed, and will conduct a secondary inspection once a new Attorney Letter is posted. At this point, if information is still missing or inadequate, OTCMarkets will not process any additional Attorney Letter submissions until the next quarter.
OTCMarkets Filing Rules
Annual Reports must be filed within 90 days of the company's fiscal year end; Quarterly Reports, within 45 days of the end of the quarter. If a Pink Current Information company believes its Annual Report or a Quarterly Report will be late, it is now expected to inform its shareholders and the public of this fact by posting a notice at OTCMarkets. By doing so, the issuer will receive an extension of 15 calendar days in which to file an Annual Report, and 5 calendar days in which to file a Quarterly Report. Should the documents still be delinquent when the extension ends, the company will be demoted to the Pink Limited Information tier.
OTCMarkets & the Caveat Emptor Tier
Caveat Emptor means "Let the Buyer Beware." OTCMarkets believes that investors should take additional precautions when making investment decisions in stocks flagged Caveat Emptor. OTCMarkets Group flags OTC traded companies with the notorious skull and crossbones when it believes there is a public interest concern associated with the company. These concerns may include a spam campaign, questionable stock promotion, known investigation of fraudulent activity committed by the company or insiders, regulatory suspensions, or disruptive corporate actions. During the time it is labeled Caveat Emptor, any stock that is not in the Current Information category will also have its quotes and charts blocked on the OTCMarkets website.
Many times issuers in the Caveat Emptor tier are unable to locate a securities lawyer willing to render an Attorney Letter.
The issuer must provide certain disclosure to investors via the OTC Disclosure and News Service  in compliance with  OTCMarkets' requirements for the Current Information tier. This tier requires disclosure pursuant to the OTCPink Basic Disclosure Guidelines, as well as OTCMarkets' Guidelines for Attorney Letters. OTCMarkets Group, at its discretion, may continue to temporarily block the dissemination of quotes for securities of companies that have provided the required disclosure if it continues to receive complaints about spam or other unsolicited communications promoting the issuer's stock.
Qualifying for OTCMarkets' Pink Current Information tier is a straightforward and relatively inexpensive way for small companies to go public, and to enjoy the benefits that status provides.
For further information about this securities law blog post, please contact Brenda Hamilton, Securities Attorney at 101 Plaza Real S, Suite 202 N, Boca Raton, Florida, (561) 416-8956, by email at [email protected] or visit www.securitieslawyer101.com.   This securities law blog post is provided as a general informational service to clients and friends of Hamilton & Associates Law Group and should not be construed as, and does not constitute, legal and compliance advice on any specific matter, nor does this message create an attorney-client relationship. For more information about going public and the rules and regulations affecting the use of Rule 144, Form 8K, crowdfunding, FINRA Rule 6490, Rule 506 private placement offerings and memorandums, Regulation A, Rule 504 offerings, SEC reporting requirements, SEC registration statements on Form S-1 , IPO's, OTC Pink Sheet listings, Form 10 OTCBB and OTC Markets disclosure requirements, DTC Chills, Global Locks, reverse mergers, public shells, direct public offerings and direct public offerings please contact Hamilton and Associates at (561) 416-8956 or [email protected]. Please note that the prior results discussed herein do not guarantee similar outcomes.
Hamilton & Associates | Securities Lawyers
Brenda Hamilton, Securities Attorney
101 Plaza Real South, Suite 202 North
Boca Raton, Florida 33432
Telephone: (561) 416-8956
Facsimile: (561) 416-2855
www.SecuritiesLawyer101.com