SEC Sues Daniel Peterson for Fraud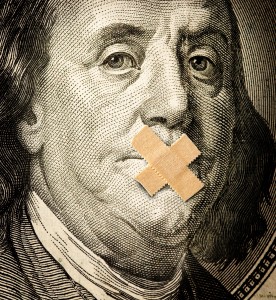 Securities Lawyer 101 Blog
On April 25, 2013, the Securities and Exchange Commission Division of Enforcement  ("SEC") announced that it had charged Daniel Peterson of Spokane, Washington, and his company USA Real Estate Fund 1 with securities fraud. According to the SEC, Daniel Peterson misled investors with false claims of enormous potential returns that could be generated by the wonderful investment opportunity he touted. He told his victims that his securities offering would be in "secured" financial products, and would be backed by important Wall Street players. He offered assurances that the Jumpstart our Business Startups Act ("JOBS Act") permitted him to raise billions by advertising his company's securities offering to the general public.  If only the people to whom he made his generous early offer would act quickly, they'd get in on the ground floor and profit greatly once the offering was launched. Wrapping himself in the flag, he promised to use their money only to invest in American businesses.
Though the scheme and Peterson's description of it were improbable in the extreme, Peterson sold securities in USA Real Estate Fund to more than 20 investors in Washington and at least five other states between November 2010 and June 2012, according to the SEC. The agency alleges that Daniel Peterson used investors' money for his own personal expenses: rent, food, entertainment, luggage for his wife, a rented Mercedes Benz SUV, and of course the standard (for scammers) trip to Vegas. Evidently Peterson is not easily embarrassed:  he has two outstanding judgments against him for cheating earlier investors.
The SEC's complaint charges USA Real Estate Fund and Peterson with violating the anti-fraud provisions of the federal securities laws.
The SEC has been criticized for not finalizing the new rules required under the JOBS Act for crowdfunding.  Those rules will permit issuers to raise money by using general solicitation and advertising to the public. Critics of the SEC, complaining that the agency has been dragging its feet, argue that the new crowdfunding options are a valuable tool for small businesses that will open the floodgates to readily available capital.  The SEC has responded by pointing out that an injudicious and hasty application of the crowdfunding provisions are more likely to open the floodgates to a tsunami of fraud.
The charges against Daniel Peterson and USA Real Estate Fund, like the Justice Department's allegations against disbarred lawyer William Reilly, serve as indicators of the kind of fraud to which the JOBS Act may unintentionally give rise.  Reilly filed an S-1 registration form claiming that Caribbean Pacific Marketing, a company he controlled, qualified as an "emerging growth company" under the JOBS Act. Once the S-1 was deemed effective by the SEC in August 2012, Reilly sold stock to, among others, a "confidential source" who was working with the FBI. According to the FBI, Reilly prepared the company's registration statement and its accompanying prospectus. The SEC and the U.S. Attorney's Office considered both to be false and misleading, in part because they failed to disclose that Reilly himself was a control shareholder who had been sanctioned by the SEC and disbarred from the practice of law in the state of New York.  A few days later, the SEC announced that it was investigating whether it should suspend the effectiveness of Caribbean Pacific's registration statement, thereby putting a stop to any further stock sales. The suspension became official on December 3. Criminal charges soon followed.
In the Peterson complaint, the SEC alleges that Daniel F. Peterson and USA Real Estate Fund promised investors that they could make massive profits because of a future offering of a "secured" product backed by prominent financial firms. Peterson allegedly told investors they would realize big profits as early investors because the JOBS Act would enable him to raise billions of dollars by allowing him to advertise USA Real Estate Fund 1's securities offering to the public.  Peterson allegedly exploited gullible investors by promising to invest the proceeds of the JOBS Act offering in American businesses, so assisting in Washington State's economic recovery.
Michael S. Dicke, Associate Director in the SEC's San Francisco Regional Office, stated, "The JOBS Act is intended to help small businesses raise capital, not to legalize fraud or give unscrupulous entrepreneurs a right to make false claims to fleece investors."
According to the SEC's allegations, Peterson stated in emails and newsletters to potential investors that he was preparing to raise billions of dollars in a second offering which would be "secured" and have 10-year returns of up to 1,300 percent. Peterson promised early investors they would profit massively once the purported future offering was underway.
According to the SEC's charges, Peterson's claims about the USA Real Estate Fund were entirely bogus.  There was no guaranteed investment product, and the projected returns were either fictitious or based on implausible and unsupported considerations.  Further, according to the SEC, no financial "partner"—much less a prominent Wall Street firm—had agreed to underwrite his  purported future offering.
The SEC is seeking a court order requiring USA Real Estate Fund and Peterson to disgorge their ill-gotten gains, and pay interest and financial penalties. The Commission is also seeking a preliminary injunction restraining USA Real Estate Fund and Peterson from engaging in conduct that would allow them to continue their scheme.  In addition, the injunction will restrain the defendants from further violations of the securities laws.
For further information about this securities law blog post, please contact Brenda Hamilton, Securities Attorney at 101 Plaza Real S, Suite 202 N, Boca Raton, Florida, (561) 416-8956, by email at [email protected] or visit www.securitieslawyer101.com.   This securities law blog post is provided as a general informational service to clients and friends of Hamilton & Associates Law Group and should not be construed as, and does not constitute, legal and compliance advice on any specific matter, nor does this message create an attorney-client relationship. For more information about going public and the rules and regulations affecting the use of Rule 144, Form 8K, crowdfunding, FINRA Rule 6490, Rule 506 private placement offerings and memorandums, Regulation A, Rule 504 offerings, SEC reporting requirements, SEC registration statements on Form S-1 , IPO's, OTC Pink Sheet listings, Form 10 OTCBB and OTC Markets disclosure requirements, DTC Chills, Global Locks, reverse mergers, public shells, direct public offerings and direct public offerings please contact Hamilton and Associates at (561) 416-8956 or [email protected]. Please note that the prior results discussed herein do not guarantee similar outcomes.
Hamilton & Associates | Securities Lawyers
Brenda Hamilton, Securities Attorney
101 Plaza Real South, Suite 202 North
Boca Raton, Florida 33432
Telephone: (561) 416-8956
Facsimile: (561) 416-2855
www.SecuritiesLawyer101.com