SEC Issues Trading Suspensions of 61 Companies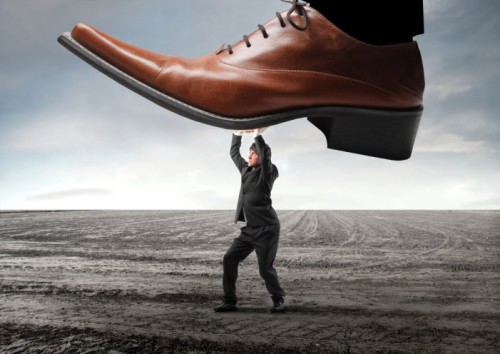 In a follow-up to its mass trading suspension of 379 over-the-counter issues on May 14, 2012, the SEC today announced the second largest trading suspension in its history as it continues its "Operation Shell Expel" crackdown against the manipulation of microcap shell companies that are ripe for fraud as they lie dormant in the microcap market.
Dormant shells often become the victims of shell hijackers who fill fraudulent state court proceedings in order to obtain voting control of the entity. These proceedings most take the form of state receivership or custodianship actions. In addition to the use of fraudulent pleadings, the hijackers intentionally fail to provide the notices required by state law to the dormant company's legitimate shareholders and management.
In its release the SEC explained that because microcap companies are thinly-traded, once they become dormant they have great potential to be hijacked by fraudsters who falsely hype the stock to portray it as a thriving company then entice investors into "pump-and-dump" schemes.
In its release the SEC stated, "By suspending trading in these companies, they're obligated to provide updated financial information to prove they're still operational, essentially rendering them useless to scam artists now that they are no longer flying under the radar."
"Stock manipulators crave empty shell companies that they can use to conduct pump-and-dump schemes and line their pockets with illicit trading profits by taking advantage of unsuspecting investors," said Andrew J. Ceresney, Co-Director of the SEC's Division of Enforcement. "We will aggressively suspend trading in such empty shells to take away a tool of their trade and help rid our markets of fraud. … Pump-and-dump schemes are among the most common types of fraud involving empty shell companies. Perpetrators will tout a thinly-traded microcap stock through false and misleading statements about the company to the marketplace. They purchase the stock at a low price before pumping the stock price higher by creating the appearance of market activity and drawing investor interest. They dump the stock for significant profit by selling it into the market at the higher price once investors have bought in."
The stocks suspended today are not SEC filers, so the option of revoking registration—effectively removing the issue from the market altogether—is not available to the SEC. Upon expiration of the two-week suspension, the stocks subject to the SEC trading suspension will resume trading on the Grey Market, where market makers will be forbidden to make a market or publish quotations. Most, if not all, will wither away and die there. Any that do not trade at all for a few years will eventually be deleted by FINRA as inactive issuers.
For more information about dormant shells and corporate hijackings please see our blog posts below: https://www.securitieslawyer101.com/corporate-hijackings/ A list of the 61 companies subject to the SEC trading suspension can be found here: http://www.sec.gov/litigation/suspensions/2013/34-69678.pdf.
Corporate Hijackings l Red Flags
Private companies considering a reverse merger transaction, as well as investors interested in microcap stocks should look for these common red flags that often indicate a corporate hijacking has occured:
♦ changes in management of the public shell company while it is inactive or shortly after its corporate charter is reinstated;
♦ state receivership or custodianship proceedings followed by reverse stock splits and/or large stock issuances which that result in a transfer of shareholder voting control;
♦ recent transfers of stock between entities or persons who received shares for services rendered in receivership or custodianship proceedings;
♦ periods of inactivity in the Secretary of State corporate records of the public shell company;
♦ reinstatement of an administratively dissolved corporate entity with the Secretary of State where the public shell company is domiciled;
♦ changes in the state of domicile of the public shell company;
♦ multiple corporations domiciled in the same state or different states with the same or similar names, which are controlled by the same person or persons;
♦ accountants, lawyers and transfer agent principals and their family members and/or employees having voting control or beneficial stock positions of the public shell company;
♦ changes of control or corporate name changes at times when the public shell company does not have an active business; and
♦ involvement of persons or entities in multiple public shell company or reverse merger transactions.
Regaining Control of the Hijacked Corporation
For the legitimate shareholders and management, it is timely and costly to regain control of a hijacked entity. The entities often become embroiled in SEC investigations and may be subject to trading suspensions, as well as DTC chills and/or global locks.
For further information about this securities law blog post, please contact Brenda Hamilton, Securities Attorney at 101 Plaza Real S, Suite 202 N, Boca Raton, Florida, (561) 416-8956, by email at [email protected] or visit www.securitieslawyer101.com.   This securities law blog post is provided as a general informational service to clients and friends of Hamilton & Associates Law Group and should not be construed as, and does not constitute, legal and compliance advice on any specific matter, nor does this message create an attorney-client relationship. For more information about going public and the rules and regulations affecting the use of Rule 144, Form 8K, crowdfunding, FINRA Rule 6490, Rule 506 private placement offerings and memorandums, Regulation A, Rule 504 offerings, SEC reporting requirements, SEC registration statements on Form S-1 , IPO's, OTC Pink Sheet listings, Form 10 OTCBB and OTC Markets disclosure requirements, DTC Chills, Global Locks, reverse mergers, public shells, direct public offerings and direct public offerings please contact Hamilton and Associates at (561) 416-8956 or [email protected]. Please note that the prior results discussed herein do not guarantee similar outcomes.
Hamilton & Associates | Securities Lawyers
Brenda Hamilton, Securities Attorney
101 Plaza Real South, Suite 202 North
Boca Raton, Florida 33432
Telephone: (561) 416-8956
Facsimile: (561) 416-2855
www.SecuritiesLawyer101.com