Keeping A Close Watch On Equity Crowdfunding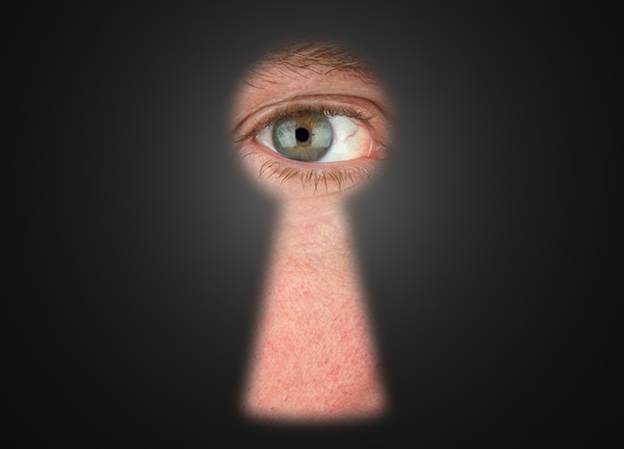 With equity crowdfunding now legal, we can expect to see the Securities & Exchange Commission ("SEC") keeping a close watch for unregistered broker dealers and funding portals. In an administrative proceeding a few weeks ago, the SEC ordered a public hearing to be held before an Administrative Law Judge within the next two months concerning the activities of Steven J. Muehler, Alternative Securities Markets Group Corp ("ASMG")., Blue Coast Securities Corp. ("Blue Coast"), DBA Globalcrowdtv, Inc., and Blue Coast Banc.  The SEC also ordered Mueller and the companies under his control, to cease and desist from any engaging in any unlicensed and/or criminal acts of securities dealing.
Muehler was previously sanctioned by two state regulators for his conduct in the offering of unregistered securities and making misrepresentations as to his status as a registered broker-dealer. According to the SEC allegations, since at least August 2013, Muehler has been in the business of offering to help small business customers raise money from investors through Blue Coast and ASMG. Prior to April 2014, Muehler marketed his services using Blue Coast, which, at times, he operated using the names "GlobalCrowdTV, Inc." and "Blue Coast Banc." Muehler began marketing his services under the name of ASMG in approximately April 2014. Blue Coast and ASMG, however, are merely the most recent iterations of Muehler's unregistered broker-dealer business, which he has operated using various entity names since at least 2008.
Muehler identifies potential customers on crowdfunding websites and sends unsolicited emails offering to help them raise money from investors. Small business owners who express interest receive marketing materials and follow-up calls from Muehler. Muehler also marketed itself to prospective customers through Internet posts, web-based press releases, and sophisticated-looking websites, such as www.alternativesecuritiesmarket.com (the "Website"). The Website describes the "Alternative Securities Market" as the "First Primary and Secondary Market for Regulation A, Regulation S and Regulation D Securities," and Muehler has used the Website to advertise the "financial services" that ASMG offers to issuers and investors, including "Initial Public Offerings" and "ASM Listing Broker" services.
In its release, the SEC emphasized Muehler's use of crowdfunding channels to find small business customers and offer purported professional services including:
list securities for sale on the "Alternative Securities Market" and "BlueCoastBanc.com";
structure the terms of proposed offerings;
prepare offering memoranda and registration statements;
help customers qualify to sell securities under Regulation A;
ensure proposed offerings comply with all applicable laws;
market the offered securities to potential investors, including registered investment advisers and venture capitalists;
identify and screen potential investors;
provide an online portal for investors to purchase customers' securities;
handle investor payments online;
transfer and hold digital stock certificates;
purchase customers' securities not sold to investors; and
provide a secondary market for customers' securities.
Muehler marketed his customers' securities in promotional videos made available to the public on the Website and YouTube, in which he recommended specific offerings to potential investors and directed them to the Website to invest. In a video for at least one customer, Muehler stated that the customer's securities were already available for sale on the Alternative Securities Market to accredited investors and would be available to all investors upon qualification under Regulation A. Because Muehler's companies identified prospective investors, claimed to raise capital, list securities, and provide related services, they were clearly required to register as a broker-dealer. The SEC also noted that Muehler advised and assisted customers in filing Regulation A offering statements with the SEC and marketing the Regulation A offerings to investors. Despite that the SEC notified Muehler that there are significant deficiencies in the offering statements filed by him, he continue to operate the scheme and to lull issuer customers by assuring them that they are on the verge of qualifying under Regulation A and raising investor funds.
The SEC requested a public hearing to take evidence regarding possible violations of Section 10(b) of the Securities Exchange Act, including the fraud provisions of Rule 10b-5. Intermediaries and Issuers conducting equity crowdfunding offerings should keep in mind that while the JOBS Act reduced restrictions on communications with potential investors during certain unregistered securities offerings, it did not eliminate the obligation to register under the SEC's broker-dealer registration requirements.
For further information about this securities law blog post, please contact Brenda Hamilton, Securities Attorney at 101 Plaza Real S, Suite 202 N, Boca Raton, Florida, (561)416-8956, by email at [email protected] or visit www.securitieslawyer101.com.   This securities law blog post is provided as a general informational service to clients and friends of Hamilton & Associates Law Group and should not be construed as, and does not constitute, legal and compliance advice on any specific matter, nor does this message create an attorney-client relationship. Please note that the prior results discussed herein do not guarantee similar outcomes.
Hamilton & Associates | Securities Lawyers
Brenda Hamilton, Securities Attorney
101 Plaza Real South, Suite 202 North
Boca Raton, Florida 33432
Telephone: (561) 416-8956
Facsimile: (561) 416-2855
www.SecuritiesLawyer101.com