Receiver Appointed in North Dakota Developments Ponzi Scheme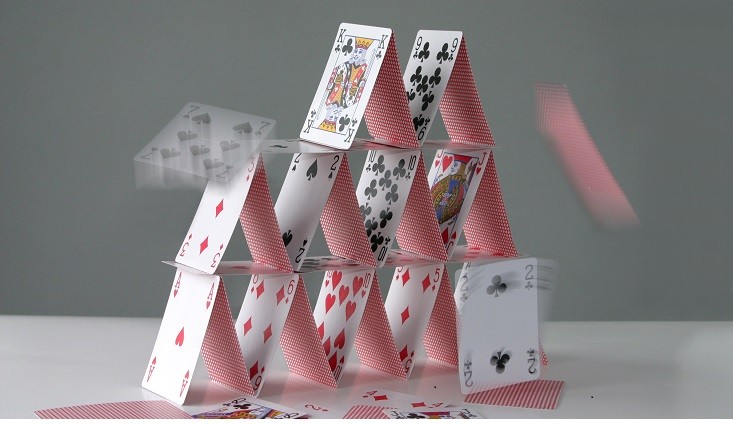 We've so far written twice about North Dakota Developments ("NDD"), a real estate Ponzi scheme operated by Daniel J. Hogan and Robert L. Gavin.  In the course of the scam, Gavin and Hogan, who are United Kingdom citizens, relieved investors of more than $62 million.  The pair persuaded their victims, many of them elderly and vulnerable, to purchase interests in "units" at what are called "man camps"–workers' housing—in properties to be built in the Bakken oil fields of North Dakota and Montana.
The interests purchased were not actual real estate, but securities.  The Securities and Exchange Commission ("SEC") therefore had jurisdiction of them and of NDD and its managers Gavin and Hogan.  On May 5, 2015, it acted, obtaining a temporary restraining order against the company and the perpetrators.  Judge Daniel Hovland also ordered an asset freeze of the defendants' bank accounts and those of other companies they controlled. 
On the 18th of May, Judge Hovland granted the SEC's motion for a preliminary injunction and appointed a receiver.  The preliminary injunction is an extension of the earlier temporary restraining order.  All of the defendants have been served with process, and Gavin consented to the preliminary injunction and the appointment of the receiver.
As a result, until a final judgment in the case is made, the defendants are enjoined from participating in the offer or sale of any security, employing any device, scheme, or artifice to defraud, obtaining money or property by means of untrue statements of material fact or omission to state material facts, and engaging in any transaction that operates as a fraud or deceit upon the purchaser.  They are also barred from "directly or indirectly, accepting, taking control of, or depositing in any financial institution, funds from investors."  The asset freeze, which includes bank accounts in the U.S., the U.K., and Malaysia, where Gavin lives, remains in place.
Gary Hansen, who has acted as a receiver in a number of prominent Federal cases, was appointed to serve in that capacity in the NDD matter.  His job will be to preserve the status quo; that is, to determine what the true financial condition is of NDD, Gavin, Hogan and the other defendants, and to ensure that relevant books and records remain intact and unchanged.  He is also charged with locating all assets and property owned by the defendants, and will have exclusive control over accounts held in the names of the defendants or their nominees at any bank, brokerage firm or financial institution.
Hansen will also prepare a list of those assets that he will submit to the court, along with a list of creditors and a preliminary plan for the administration of the receivership estate, including a "recommendation regarding whether bankruptcy cases should be filed for all [or] a portion of the Assets… and a recommendation whether litigation against third parties should be commenced."
The appointment of the receiver ensures that Gavin and Hogan cannot alter evidence or use any of the frozen assets for their own purposes.  Ultimately, the funds recovered will be used to pay creditors and compensate victims for their losses.  The process will take time, but given our special interest in the case, we'll offer updates as new developments warrant.
For further information, please contact Brenda Hamilton, Securities Attorney at 101 Plaza Real South, Suite 202 North, Boca Raton, Florida, (561) 416-8956, or by email at[email protected].  This securities law information is provided as a general informational service to clients and friends of Hamilton & Associates Law Group, P.A. and should not be construed as, and does not constitute legal advice on any specific matter, nor does this create an attorney-client relationship.  Please note that the prior results discussed herein do not guarantee similar results.
Hamilton & Associates | Securities Lawyers
Brenda Hamilton, Going Public Attorney
101 Plaza Real South, Suite 202 North
Boca Raton, Florida 33432
Telephone: (561) 416-8956
Facsimile: (561) 416-2855
www.SecuritiesLawyer101.com