SEC Charges Trinity Capital Corporation with Fraud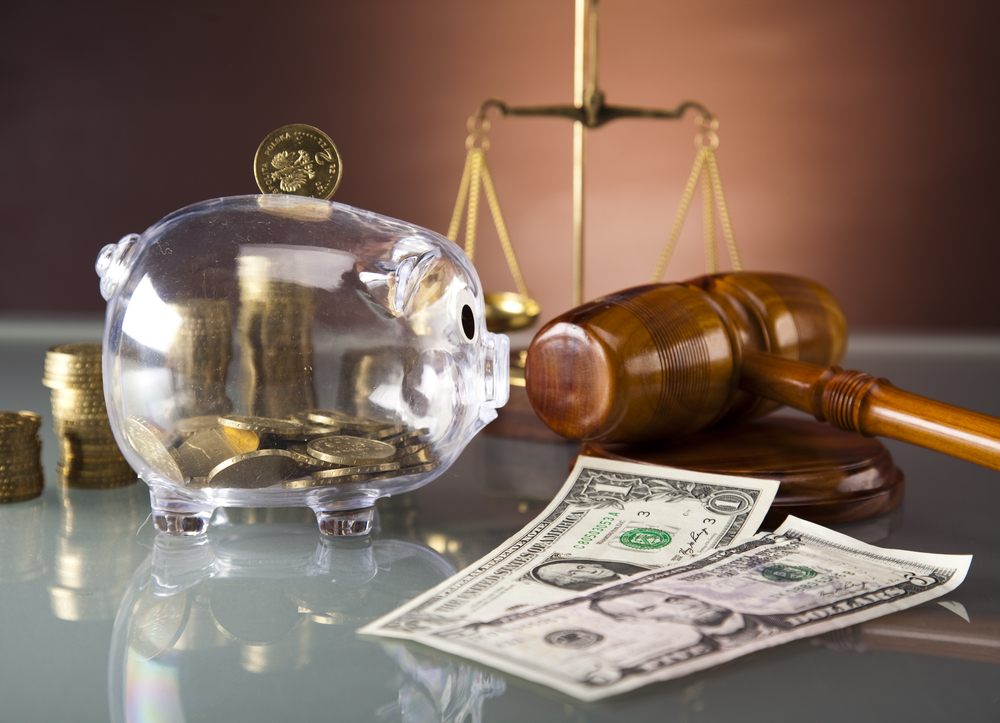 The Securities and Exchange Commission (SEC) announced on September 28, 2015 that Trinity Capital Corporation and its wholly-owned subsidiary, Los Alamos National Bank, have agreed to pay $1.5 million to settle accounting fraud charges.
An SEC investigation found that Trinity materially misstated its provision for loan losses and its allowance for loan and lease losses in its quarterly and annual filings with the SEC during 2010, 2011, and the first two quarters of 2012. Specifically, Trinity understated its reported 2011 net loss available to common shareholders by $30.5 million, reporting income of $4.9 million instead of a $25.6 million loss.
Five current or former executives also are charged in the case that involves fraudulent manipulation of the company's financial results and failure to implement sufficient internal accounting controls over loan accounting.
According to the SEC's complaint, the fraud was conducted by Trinity's former Chief Executive Officer William Enloe, former Chief Credit Officer Jill Cook, and former Senior Lending Officer Mark Pierce. The complaint also purports that former Chief Financial Officer Daniel Bartholomew and the Vice President of Internal Audit Karl Hjelvik failed to execute adequate internal accounting controls and was unsuccessful in ensuring the bank's books and records were appropriately factual. The alleged fraud was partially due to the bank's inclination to be exempt from a formal supervisory agreement between the bank and the Office of the Comptroller of the Currency, the bank's primary regulator.
Trinity, Enloe, Bartholomew, and Hjelvik agreed to settle the SEC's charges, while the litigation continues against Cook and Pierce.
As claimed in the SEC's complaint filed in federal court in Albuquerque, New Mexico, and the settled administrative proceedings:
Enloe, Cook, and Pierce directed Trinity's loan department to engage in a variety of conduct that kept the bank from properly recording losses on its financial statements, such as not downgrading loans that were delinquent and making delinquent loans appear to be paying on time; not identifying loans for which the bank was not going to be paid in full; and not properly measuring individual loans for impairment.
Enloe, Cook, and Pierce extended credit to troubled borrowers that was used to make required payments on existing debt, which would result in the borrower appearing current on loan payments when, in fact, the bank was not actually making any collections from the borrower.
Enloe, Cook, and Pierce failed to identify loans where it was probable that the bank would be unable to collect all amounts due under the loan agreement. In some instances, documents were intentionally drafted to avoid triggering a review of the transactions as troubled loans.
Enloe, Cook, and Pierce knew that collateral was worth significantly less – sometimes millions of dollars less – than the amounts used in impairment measurements, yet they did nothing to correct the inaccuracies.
Enloe and Cook instructed employees to reject and not use appraisals that indicated lower values on the bank's collateral and other properties.
Pierce drafted and reviewed loan memoranda that were false and misleading and, together with Enloe and Cook, permitted them to be presented to outside auditors and others when they knew, or were reckless in not knowing, that the information hid the troubled nature of various loans.
Bartholomew and Hjelvik knew or should have known that certain impairment measurements were not correct and that some appraisal valuations were significantly overstated. In addition, neither of them took action to implement adequate internal accounting controls.
As a result of this and other conduct, Trinity failed to downgrade loans on a timely basis; identify individually impaired loans; and measure impairments properly and take appropriate losses on real estate owned by the bank.
Trinity and Enloe agreed to an order to cease and desist from violating the antifraud, reporting, books and records, and internal controls provisions of the federal securities laws. Without confessing to or denying the SEC's findings, Trinity consented to provide continued cooperation and to pay a $1.5 million penalty, which takes into consideration the company's significant efforts toward reparation and cooperation during the investigation. Enloe agreed to pay a $250,000 penalty and also agreed to be barred from serving as an officer or director at a public company for five years. Bartholomew and Hjelvik consented to charges of books and records, reporting, and internal control violations, and entered into cooperation agreements with the SEC to be accomidating in the litigation against Cook and Pierce.
The SEC's complaint filed against Cook and Pierce alleges they: (i) violated, or in the alternative aided and abetted Trinity's violations of, Section 17(a)(1) and (3) of the Securities Act and Section 10(b) of the Securities Exchange Act and Rules 10b-5(a) and (c) thereunder; (ii) violated Section 13(b)(5) of the Exchange Act and Rules 13b2-1 and 13b2-2 thereunder; (iii) aided and abetted Trinity's violations of Sections 17(a)(2) of the Securities Act and Sections 10(b), 13(a), 13(b)(2)(A), 13(b)(2)(B) of the Exchange Act and Rules 10b-5(b), 12b-20, 13a-1, and 13a-13 thereunder. The SEC's complaint seeks a final judgment permanently enjoining them from violating the provisions set forth above, officer and director bars, and civil penalties.
For further information about Sponsoring Market Makers, please contact Brenda Hamilton, Securities Attorney at 101 Plaza Real South, Suite 202 North, Boca Raton, FL, (561) 416-8956, or by email at [email protected].  This securities law Q & A is provided as a general or informational service to clients and friends of Hamilton & Associates Law Group, P.A. and should not be construed as, and does not constitute legal advice on any specific matter, nor does this message create an attorney-client relationship.  Please note that prior results discussed herein do not guarantee similar outcomes.
Hamilton & Associates | Securities Lawyers
Brenda Hamilton, Going Public Attorney
101 Plaza Real South, Suite 202 North
Boca Raton, Florida 33432
Telephone: (561) 416-8956
Facsimile: (561) 416-2855
www.SecuritiesLawyer101.com