SEC Shuts Down Fraudulent Investment Advisor Who Was Targeting the Israeli-American Community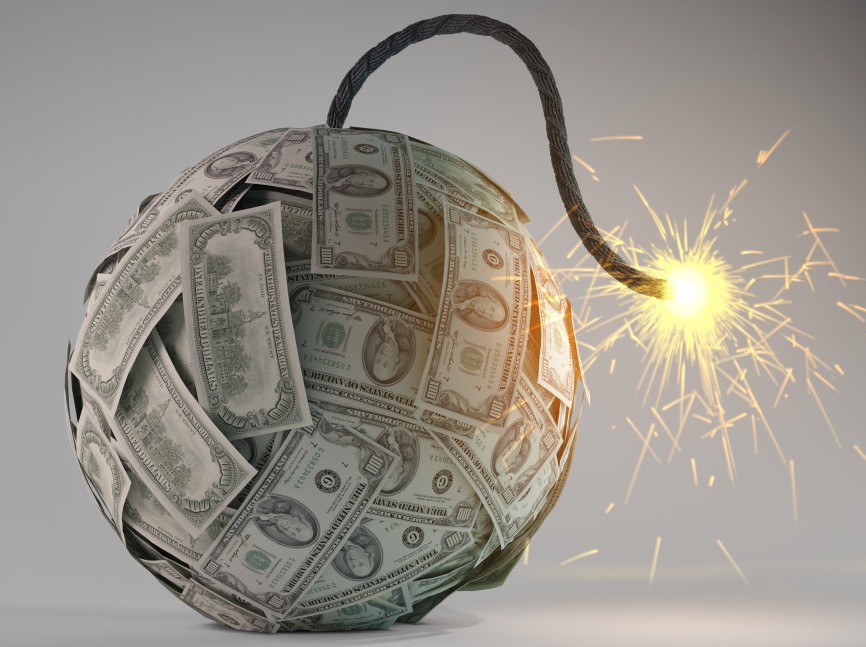 The SE announced on April 1, 2019 that it had halted an ongoing investment fraud by Investment Advisor Motty Mizrahi targeting members of the Jewish community, primarily in the Los Angeles, California region.
The SEC filed an emergency action in federal court against Motty Mizrahi and MBIG Company, his sole proprietorship, alleging that, since June 2012, they defrauded at least 15 advisory clients out of more than $3 million. According to the SEC's complaint, unsealed on March 29, 2019, Motty Mizrahi falsely claimed that MBIG used sophisticated trading strategies to generate "guaranteed" returns of between 2-3% per month, the investments were risk-free, and clients would not lose their money and could withdraw their funds at any time. Unbeknownst to his clients, however, MBIG had no bank or brokerage account of its own – rather, clients unwittingly sent money to Motty Mizrahi's personal bank account. Motty Mizrahi used the money to fund his personal brokerage account, in which he engaged in high-risk options trading producing losses of more than $2.2 million, and to pay personal expenses. The SEC alleges that Motty Mizrahi covered up his fraud by issuing MBIG's clients fabricated account statements, showing positive account balances and profits from trading. When clients demanded proof of MBIG's securities holdings, Motty Mizrahi showed them brokerage statements reflecting a multi-million dollar balance for a fictitious MBIG brokerage account.
On March 27, 2019 the U.S. District Court for the Central District of California granted emergency relief, including a temporary restraining order against the defendants and an order freezing their assets.
In a parallel action, the United States Attorney's Office for the Central District of California announced on March 29, 2019 it filed wire fraud charges against Motty Mizrahi and another individual.
The SEC's complaint charges the defendants with violating the antifraud provisions of Section 10(b) of the Securities and Exchange Act of 1934 and Rule 10b-5 thereunder and Sections 206(1) and (2) of the Investment Advisors Act of 1940.
This securities law blog post is provided as a general informational service to clients and friends of Hamilton & Associates Law Group and should not be construed as, and does not constitute, legal and compliance advice on any specific matter, nor does this message create an attorney-client relationship. Please note that the prior results discussed herein do not guarantee similar outcomes.
Hamilton & Associates Law Group, P.A provides ongoing corporate and securities counsel to private companies and public companies listed and publicly traded on the Frankfurt Stock Exchange, London Stock Exchange, NASDAQ Stock Market, the NYSE MKT and OTC Markets. For two decades the Firm has served private and public companies and other market participants in SEC reporting requirements, corporate law matters, securities law and going public matters. The firm's practice areas include, but are not limited to, forensic law and investigations, SEC investigations and SEC defense, corporate law matters, compliance with the Securities Act of 1933 securities offer and sale and registration statement requirements, including Regulation A/ Regulation A+ , private placement offerings under Regulation D including Rule 504 and Rule 506 and Regulation S and PIPE Transactions as well as registration statements on Forms S-1, Form F-1, Form S-8 and Form S-4; compliance with the reporting requirements of the Securities Exchange Act of 1934, including Form 8-A and Form 10 registration statements, reporting on Forms 10-Q, Form 10-K and Form 8-K, Form 6-K and SEC Schedule 14C Information and SEC Schedule 14A Proxy Statements; Regulation A / Regulation A+ offerings; all forms of going public transactions; mergers and acquisitions; applications to and compliance with the corporate governance requirements of national securities exchanges including NASDAQ and NYSE MKT and foreign listings; crowdfunding; corporate; and general contract and business transactions. The firm provides preparation of corporate documents and other transaction documents such as share purchase and exchange agreements, stock purchase agreements, asset purchase agreements and reorganization agreements. The firm prepares the necessary documentation and assists in completing the requirements of federal and state securities laws such as FINRA and DTC for Rule 15c2-11 / Form 211 trading applications, corporate name changes, reverse and forward splits, changes of domicile and other transactions. The firm represents clients in London, Dubai, India, Germany, India, France, Israel, Canada and throughout the U.S.