SEC Charges Healthcare Company and Its Founder with Multimillion Dollar Fraud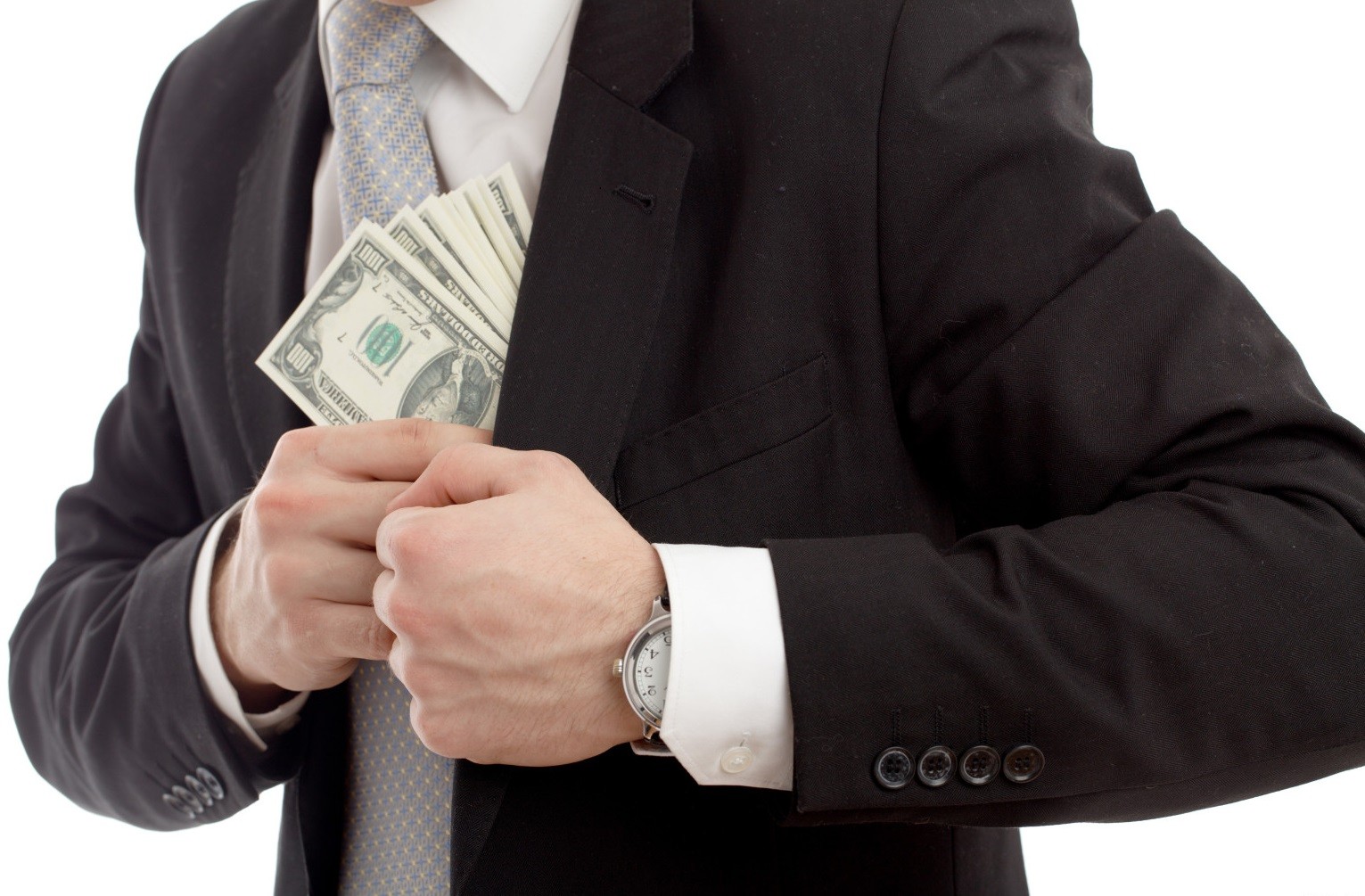 On May 19, 2021, the Securities and Exchange Commission (the "SEC") charged a New Jersey-based healthcare company and its founder, Josiah David (formerly known as Dennis Lee), with fraudulently raising nearly $4 million from over 130 investors nationwide through the sale of membership units in the company.
According to the SEC's complaint, since July 2017, Premier Healthcare Solution LLC ("Premier") and its founder, Josiah David, have been raising money from investors by selling them membership interests in Premier, a company that purported to offer employers a supplemental medical reimbursement plan.
The SEC alleges that the plan consists of a tax-exempt healthcare-related contribution from the employee to Premier, a loan from a lender to repay the employee's contribution, and an insurance policy obtained by Premier payable at the employee's death to repay the loan.
The SEC's complaint alleges that Premier and David defrauded investors by making misrepresentations about Premier having secured a bank loan necessary for its business plan to succeed, when, in fact, it had not done so and also making misrepresentations that the concept underlying Premier's business model was either patent-pending or patented, when, in fact, the U.S. Patent and Trademark Office had repeatedly denied Premier's applications.
The complaint further alleges that David deceived investors by failing to disclose and lying about his prior criminal and regulatory history when he was known as Dennis Lee, which included felony convictions and an extensive history of regulatory violations.
The SEC's complaint, filed in federal district court in New Jersey, charges Premier and David with violating the antifraud provisions of the federal securities laws and seeks disgorgement of ill-gotten gains with prejudgment interest, civil penalties, and permanent injunctive relief. The complaint also names two parties, Denis Joachim and Provision Corporation LLC, as relief defendants and seeks to recover from them investor monies they received from Premier.
Denis Joachim, Donna Joachim, and The Total Financial Group Inc were named in a 34 count criminal Indictment on August 31, 2018, with, among other things, conspiracy to commit wire fraud and money laundering in connection with a business called The Total Financial Group, Inc. ("Total Financial"), which had a similar business plan as Premier. The Department of Justice called it a $40 million fake employee welfare scheme.
On June 19, 2019, Joachim pleaded guilty pleaded one count of conspiracy to commit money laundering for his part in the sham medical reimbursement account program that defrauded the IRS and program participants out of over $48 Million. Sentencing was originally scheduled for September 5, 2019, but has been delayed several times (now scheduled for November 4, 2021) while Joachim has cooperated with authorities.
The SEC specifically acknowledged the assistance of the U.S. Department of Labor and the U.S. Attorney's Office for the Eastern District of Louisiana ("USAO") for providing information for their case against Josiah David.
From 2013 to 2017, David served as a consultant to Total Financial. Total Financial purported to provide companies with a supplemental healthcare benefits plan that would reimburse employees for medical expenses.
The basic premise was as follows: whereas employees using typical healthcare spending plans would lose access to pre-tax deductions set aside for medical expenses, Total Financial offered to lend those amounts back to employees before claims were paid, while still using employees' contributions to handle the claims when they occurred. 
Total Financial charged employers monthly fees for this service depending on the number of employees enrolled and promised that it would obtain bank loans to fund the amounts being lent back to employees. Total Financial further promised that the employees would not ultimately be responsible for paying back the loans because Total Financial would obtain life insurance policies that would repay the bank loans at the employees' death.
David's responsibilities at Total Financial included trying to find banks to provide the loans to fund the amounts being lent back to employees, a task at which he was unsuccessful. Over the span of approximately four years, Total Financial signed up approximately 350 employers, with a total of approximately 4,300 employees. 
While Total Financial received millions of dollars in fees for the program, Joachim and Total Financial never actually obtained the bank loans or life insurance policies as represented. Joachims used the money to make numerous personal purchases, including a 26-foot boat, a 2016 Grand Design Solitude recreational trailer, a Chevrolet Corvette, a Jeep Wrangler, a Dodge Ram truck, a Mercedes-Benz CL 550 automobile, a GMC Yukon XL Denali, multiple CAN-AM Maverick 1000R off-road vehicles, jet skis, their 13,000 square foot Covington residence, real property located adjacent to their Covington residence, two residences located in Madisonville, Louisiana, 40 acres of property in Bush, Louisiana, and 125 acres of property in Spring City, Tennessee.
The scheme began to unravel in January 2017, after a parallel investigation conducted by the U.S. Department of Labor ("DOL") and the USAO resulted in a search of Total Financial's business offices.
David formed Premier on or about June 2017 after Total Financial ceased doing business, modeling its operations off of Total Financial.
In July 2017, Premier entered into a consulting agreement with Joachim, guaranteeing him payments of $12,000 per month (subsequently raised to $14,000 then later to $20,000) or (if greater) 10% of net amounts from fees paid by participating employees. 
In August 2017, David began selling the Premier Membership Interests.
On August 9, 2017, Premier filed a Form D indicating reliance on Rule 504(b) for a $1 million equity offering. On May 24, 2018, Premier filed an amended Form D, increasing the offering amount to $5 million. The following day, Premier again amended the Form D indicating the offering was expected to last more than one year.
To date, Premier has raised approximately $3.9 million by selling Premier Membership Interests to approximately 131 investors throughout the United States. In total, Premier paid Joachim approximately $518,000.
David's History
In 2015, David legally changed his name to Josiah David. Prior to that time, he was known as Dennis Lee.
As Dennis Lee, David had an extensive regulatory history and two guilty pleas in criminal proceedings arising from decades of making a living as a pseudoscientist traveling around the country marketing fake technologies such as: (1) a perpetual motion machine that would provide free electricity from nothing; (2) technology that allowed cars to run on water; and (3) a fuel efficiency device that made every car a hybrid.
By 2005, David had been sanctioned in numerous states for various unlawful, unfair or deceptive business or trade practices or for the unlawful sale of securities, including: (1) In 1985, David was permanently enjoined from selling products relating to energy savings in Washington; (2) In 2001, David was permanently enjoined from selling dealer ownership units, discount buying club units or any products in Maine; (3) In 2001, David was again enjoined in the State of Washington from promoting, marketing, selling, opportunity to invest in free electricity technology; (4) In 2001, David was enjoined from soliciting investment into a "discount buyers club" for his electricity technologies in the State of Alaska; and (5) In 2001, David was permanently prohibited and enjoined from promoting and offering any opportunity to invest or contribute to a program or plan in the state of Oregon.
In 1990, David pleaded guilty in California for fraud/failure to disclose information in a marketing plan and was sentenced to prison for two years.
In 2004, David pleaded guilty in Kentucky for failing to register a business opportunity.
In 2011, David settled a federal case brought by the FTC based on alleged deceptive practices related to his fuel efficiency device that claimed to turn any car into a hybrid.
Also named as a relevant person in the SEC Complaint is David's wife, Allison David, who manages Premier's business and previously worked for Provision as an assistant to the Board.
The SEC's ongoing investigation is being conducted by Kenneth Byrne, Rhonda Jung, Debbie Chan, and Adam Grace, and the litigation will be led by Todd D. Brody, Mr. Byrne, and Ms. Jung of the New York Regional Office.  The case is being supervised by Sanjay Wadhwa.
---
For further information about this securities law blog post, please contact Brenda Hamilton, Securities Attorney at 101 Plaza Real S, Suite 202 N, Boca Raton, Florida, (561) 416-8956, by email at [email protected] or visit www.securitieslawyer101.com.  This securities law blog post is provided as a general informational service to clients and friends of Hamilton & Associates Law Group and should not be construed as, and does not constitute legal advice on any specific matter, nor does this message create an attorney-client relationship.  Please note that the prior results discussed herein do not guarantee similar outcomes.
Hamilton & Associates | Securities Lawyers
Brenda Hamilton, Securities Attorney
101 Plaza Real South, Suite 202 North
Boca Raton, Florida 33432
Telephone: (561) 416-8956
Facsimile: (561) 416-2855