FTX Founder Samuel Bankman-Fried Charged by the SEC and Criminally Indicted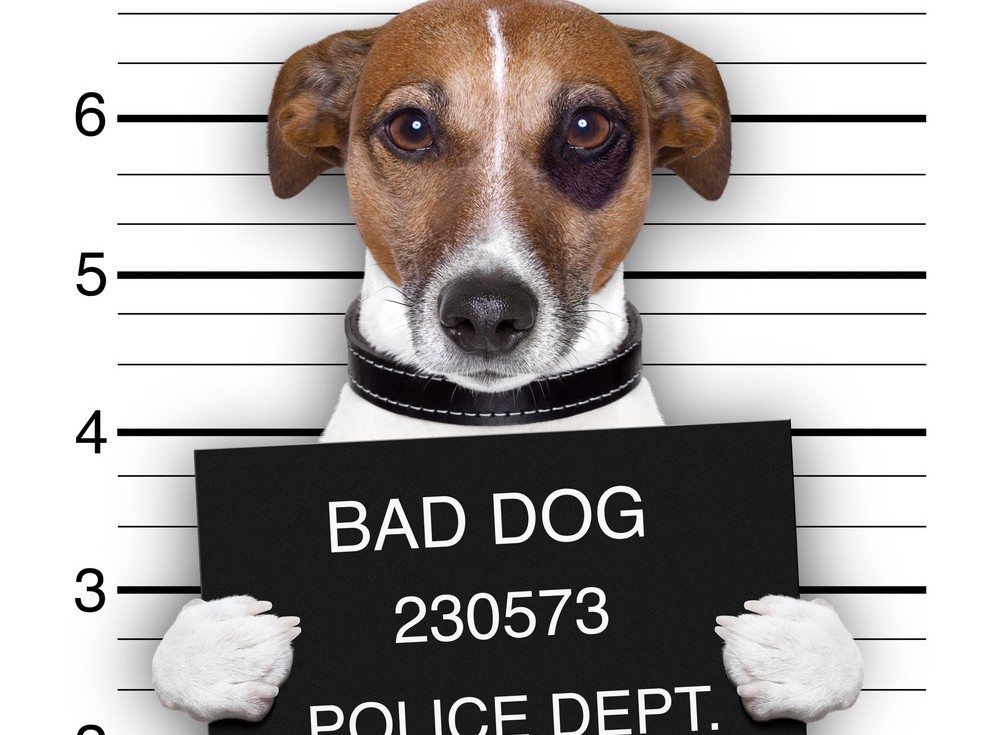 Today, December 13, 2022, the Securities and Exchange Commission (the "SEC") charged Samuel Bankman-Fried with orchestrating a scheme to defraud equity investors in FTX Trading Ltd. ("FTX"), the crypto trading platform of which he was the CEO and co-founder. The SEC alleges that Bankman-Fried fraudulently raised billions of dollars from investors in FTX and misused funds belonging to FTX's trading customers.
According to the SEC's complaint, since at least May 2019, FTX, based in The Bahamas, raised more than $1.8 billion from equity investors, including approximately $1.1 billion from approximately 90 U.S.-based investors. In his representations to investors, Bankman-Fried promoted FTX as a safe, responsible crypto asset trading platform, specifically touting FTX's sophisticated, automated risk measures to protect customer assets.
The complaint alleges that, in reality, Bankman-Fried orchestrated a years-long fraud to conceal from FTX's investors (1) the undisclosed diversion of FTX customers' funds to Alameda Research LLC, his privately-held crypto hedge fund; (2) the undisclosed special treatment afforded to Alameda on the FTX platform, including providing Alameda with a virtually unlimited "line of credit" funded by the platform's customers and exempting Alameda from certain key FTX risk mitigation measures; and (3) undisclosed risk stemming from FTX's exposure to Alameda's significant holdings of overvalued, illiquid assets such as FTX-affiliated tokens.
The complaint further alleges that Bankman-Fried used commingled FTX customers' funds at Alameda to make undisclosed venture investments, lavish real estate purchases, and large political donations.
"Bankman-Fried placed billions of dollars of FTX customer funds into Alameda. He then used Alameda as his personal piggy bank to buy luxury condominiums, support political campaigns, and make private investments, among other uses. None of this was disclosed to FTX equity investors or to the platform's trading customers."
According to Open Secrets, Bankman-Fried donated $990,000 to Democratic candidates plus an additional $38.8 million to political action committees (including $28 million to his hybrid PAC, Protect Our Future PAC, which mostly spent money to boost Democratic candidates focused on preventing future pandemics, $6 million to House Majority PAC, and $500,000 to the Senate Majority PAC), making him the sixth biggest individual donor of the 2022 midterms. Meanwhile, Ryan Salame, the co-CEO of FTX, donated more than $23 million primarily to Republican candidates and efforts, and Nishad Singh, the Director of Engineering of FTX, donated around $8 million primarily to liberal efforts.  The combined $70.1 million poured into the 2022 midterm election by Bankman-Fried, Salame, and Singh made FTX the third-largest contributor in the entire political giving landscape.
The SEC's complaint charges Bankman-Fried with violating the anti-fraud provisions of the Securities Act of 1933 and the Securities Exchange Act of 1934. The SEC's complaint seeks injunctions against future securities law violations; an injunction that prohibits Bankman-Fried from participating in the issuance, purchase, offer, or sale of any securities, except for his own personal account; disgorgement of his ill-gotten gains; a civil penalty; and an officer and director bar.
In parallel actions, the U.S. Attorney's Office for the Southern District of New York and the Commodity Futures Trading Commission ("CFTC") announced charges against Bankman-Fried. 
The 8-count Indictment charges Bankman-Fried with conspiracy to commit wire fraud on customers, wire fraud on customers, conspiracy to commit wire fraud on lenders, wire fraud on lenders, conspiracy to commit commodities fraud, conspiracy to commit securities fraud, conspiracy to commit money laundering, and conspiracy to defraud the United States and violate the campaign finance laws.  Because of the charges, the size of the losses, and the number of victims (thousands of FTX customers have lost billions of dollars), Bankman-Fried could potentially be facing life in federal prison, without the possibility of supervised release.
The CFTC complaint against Bankman-Fried is seeking an order banning Bankman-Fried from participating in commodity interests and digital assets in the future and requiring Bankman-Fried to disgorge all benefits received from his activities and pay restitution and monetary penalties.
Bankman-Fried was arrested in the Bahamas on Monday ahead of the unsealing of the three complaints.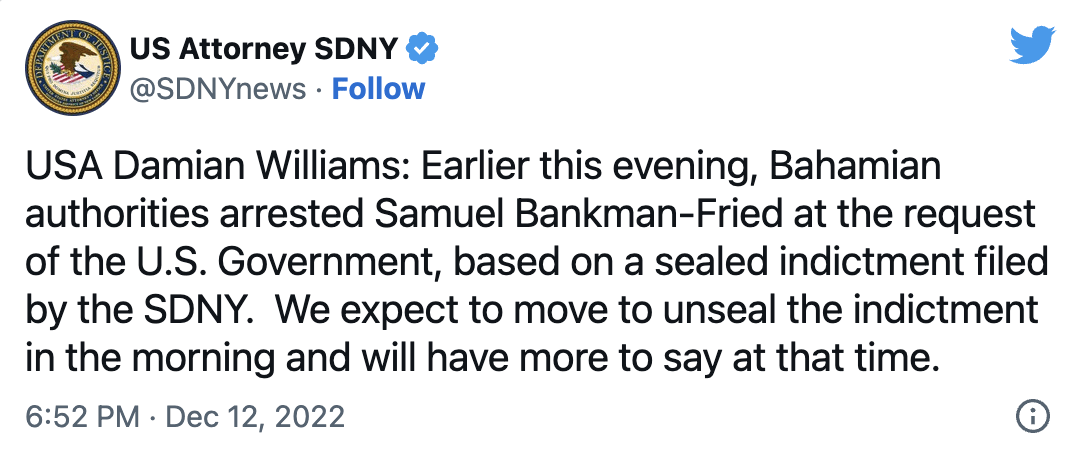 Bankman-Fried was scheduled to testify in front of Congress today about the collapse of FTX, but that testimony has now been canceled.  Instead, Bankman-Fried will appear today in Magistrate Court in Nassau, the capital of the Bahamas.
According to the AP News, Bahamian Attorney General Ryan Pinder has publicly stated that the country would promptly extradite Bankman-Fried to the United States following a formal request for extradition by the United States authorities. 
---
To speak with a Securities Attorney, please contact Brenda Hamilton at 200 E Palmetto Rd, Suite 103, Boca Raton, Florida, (561) 416-8956, or by email at [email protected]. This securities law blog post is provided as a general informational service to clients and friends of Hamilton & Associates Law Group and should not be construed as and does not constitute legal advice on any specific matter, nor does this message create an attorney-client relationship. Please note that the prior results discussed herein do not guarantee similar outcomes.
Hamilton & Associates | Securities Attorneys
Brenda Hamilton, Securities Attorney
200 E Palmetto Rd, Suite 103
Boca Raton, Florida 33432
Telephone: (561) 416-8956
Facsimile: (561) 416-2855
www.SecuritiesLawyer101.com