SEC Files Charges Against Michael Forster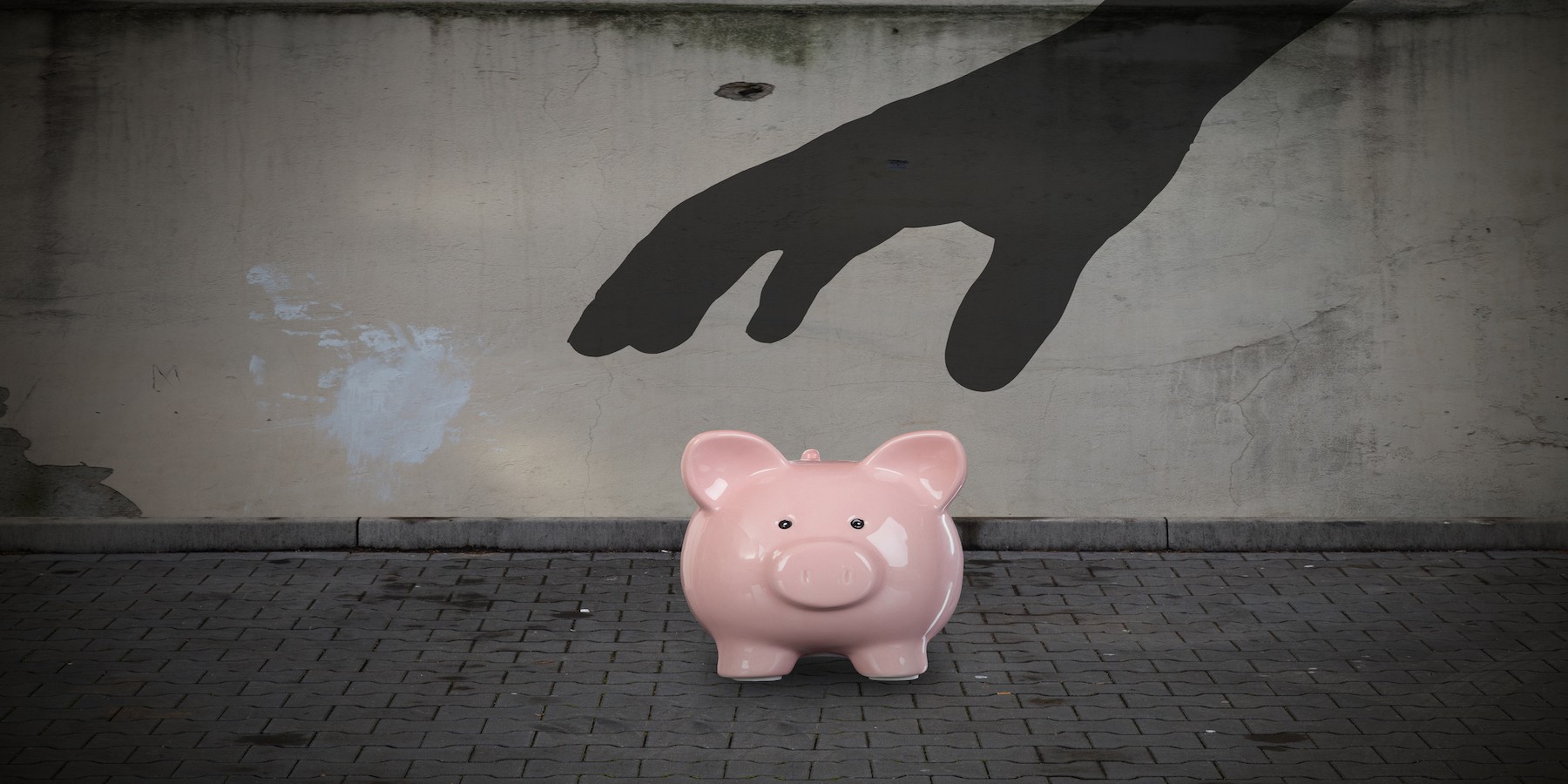 On May 4, 2022, the Securities and Exchange Commission (the "SEC") filed a complaint alleging Michael Forster engaged in manipulative trading in connection with a microcap issuer he controlled, Cuba Beverage Company (CUBV), a purported energy drink company.
According to the SEC's complaint, in or around February 2012, Forster gained control of CUBV for $40,000 through an undocumented agreement with the sole executive of the company at the time. During this same period, Forster entered into a consulting agreement with CUBV and his company, SLO 3 Holdings dba as designir.com and stockmailer.com, to increase the CUBV share price.
Then in each subsequent pump and dump scheme, Forster would first buy shares of CUBV over a sustained period in both accounts in his name and the names of others, resulting in an increase in the stock price and making it appear as if the stock was on an uptrend.
For example, between March 2, 2012 to March 17, 2012, Forster bought approximately 1,980,289 shares of CUBV stock in seven brokerage accounts he controlled, constituting approximately 66% of all CUBV purchases on those days, resulting in the stock price vaulting approximately 1,120% from $.015/share to $.183/share. 
Forster then would promote the stock to prospective investors by brochures, email, websites, and phone calls. The promotional activity touted the recent apparent performance of the stock without disclosing that Forster was responsible for the performance and/or news about the company, much of which was false.
Forster conducted the stock promotions through his websites, designir.com and stockmailer.com, as well as paying for a third-party promotional campaign through at least one stock promoter. The stock promotion materials used information about the company's business operations that Forster knew was false, made false statements about the paying parties involved, and falsely claimed that Forster owned no shares of CUBV at the time of the promotion. 
Forster also hired cold-callers located in Toronto, Canada to solicit the purchase of CUBV and other penny-stock issuers Forster was then promoting.  Forster chose to locate the call center in Canada to evade the jurisdictional reach of U.S. law enforcement and regulators. 
According to the SEC's complaint, Forster netted over $100,000 in illicit proceeds over the course of the scheme, which lasted until August 2012.
The SEC charged Forster with violating the antifraud provisions of Sections 9(a)(2) and 10(b) of the Securities Exchange Act of 1934 and Rule 10b-5 thereunder as well as Section 17(a) of the Securities Act of 1933.
Forster consented to a court order that permanently enjoins him from violating these provisions, as well as permanently bars him from participating in the offering of a penny stock. The judgment is pending court approval.
Our research shows that the Department of Justice made Forster aware that they had opened an investigation by at least September of 2014.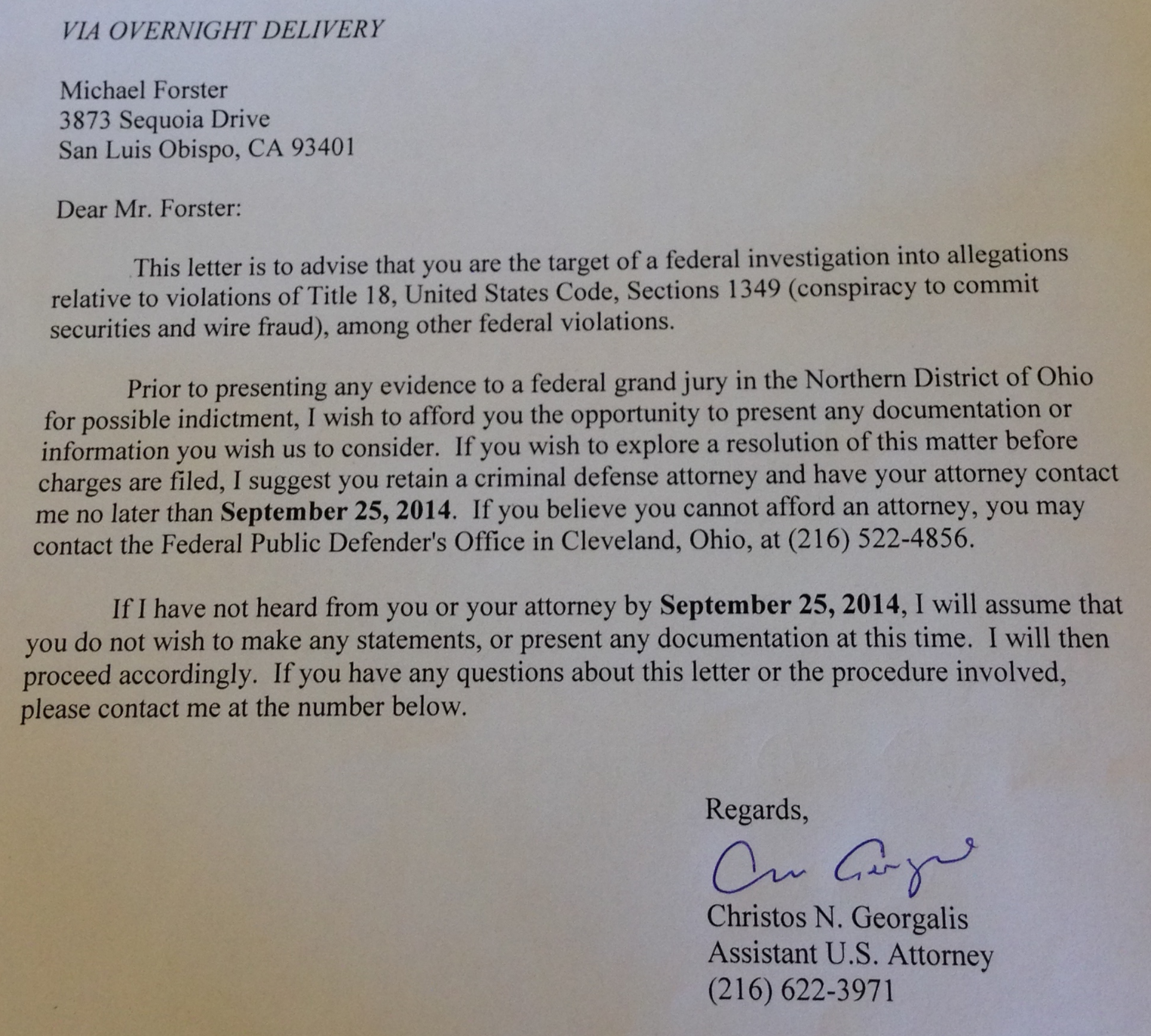 Then, on February 18, 2015, Forster was served with a subpoena from the SEC ordering him to provide information having to do with his trading accounts at Monarch Bay Securities in the name of various entities, some signed for by his girlfriend at the time (now wife), Amy Swanson Chaffe (a/k/a Kensington Forster), and his personal interactions with David Kavrell, a managing director at Monarch. The subpoena also sought information about third-party stock promoter Laurie Mazzarella and her nominee Microcap Innovations LLC.
In September of 2015, the SEC submitted an Order to show cause to get the court to approve the Subpoena. That Order goes into greater detail about some of the illicit behavior that the SEC suspected Forster was involved in.
Since the investigation, several people very close to Forster have been indicted for securities violations in companies that also involved Forster, including Luke Zouvas, a CUBV service provider, and Gannon Giguiere and Oliver Lindsay, insiders in at least three issues that also involved Forster, Kelvin Medical, Inc (KVMD), Eco Science Solutions Inc (ESSI), and Arias Intel Corp (ASNT).
According to SEC filings, Forster's wife, Amy Swanson Chaffe, was also used as a nominee CEO for Formigli Inc., a shell company that filed to go public in 2014. Formigli Inc went on to become Cloud Web Inc (CLOW), an often promoted stock over the past 7 years, which included a few reverse split resets.
It is interesting that while many of Forster's former associates were tagged with criminal indictments and SEC charges, Forster and his wife escaped any serious charges, with Forster only getting charged by the SEC nearly 8 years after the SEC initially opened its investigation.
---
To speak with a Securities Attorney please contact Brenda Hamilton at 200 E Palmetto Rd, Suite 103, Boca Raton, Florida, (561) 416-8956, or by email at [email protected].  This securities law blog post is provided as a general informational service to clients and friends of Hamilton & Associates Law Group and should not be construed as, and does not constitute legal advice on any specific matter, nor does this message create an attorney-client relationship.  Please note that the prior results discussed herein do not guarantee similar outcomes.
Hamilton & Associates | Securities Attorneys
Brenda Hamilton, Securities Attorney
200 E Palmetto Rd, Suite 103
Boca Raton, Florida 33432
Telephone: (561) 416-8956
Facsimile: (561) 416-2855
www.SecuritiesLawyer101.com